Hello! Remember how in my last post one of my goals for 2017 is to blog more? Whoops... Better late than never, I suppose. So let's get started then, with our recent trip to Ireland and Iceland. I've been wanting to travel to both of these places for a while so I was excited to get them checked off my list!
We began our travels in Dublin, Ireland. The flight over was pretty painless. The back of the plane was fairly empty so we both got our own rows and were able to settle in for some sleep. Passport control once we landed was slow though. Pro-tip: either print out or be able to pull up confirmation of where you are staying and your return flight to the US, as passport control does request to see those. The airport had free wi-fi, so we were able to pull up our confirmations without a problem. We did end up running into a problem with the car rental agency. We had booked a small car but they were out and gave us a a big ol' van. Not only did we have to get used to the driver's seat being on the opposite side of the car and driving on the opposite side of road, but then we had to navigate Ireland's narrow (and often one-way only) streets in a car that seemed gigantic. Driving into Temple Bar (where our hotel was located) was quite the experience, as it was Saturday night and the streets were full of people walking from bar to bar. We finally got settled at the hotel, had our first Irish meal, then went to sleep.
The next morning, we headed out to see the Cliffs of Moher, stopping a couples times along the way. Saw some neat castles and churches and had our first delicious Full Irish breakfast. It got a bit easier to navigate our boat of a rental car once we got out of the city and into the countryside. So many sheep and cows everywhere, even at the cliffs!
It took us a couple hours to get to the cliffs with our pit-stops but it was worth the time and effort. Once you get there, you can walk either to the left or to the right - we went to the right and were able to walk right up to the edge of the cliff, which was cool. There were warning signs posted not to get too close, as there had been some erosion.
The next day we remained in Dublin, walking around to take in the sights offered in town. We also went to the Guinness Storehouse for a tour. It's not currently functioning as an active brewery, more of a museum. We got taken into a room where they told us about the brewing process a bit and the coloring of Guinness, and were given a small tasting. We then walked around and looked at the exhibits. After looking at the exhibits, we had the choice of going up to the restaurant and getting our included pint there or going to a different room and learning to properly pour our own pint, so we chose to do that.
After doing some research when we got back to the hotel, we decided to head out to Glendalough the next morning. We wandered through the monastic site before taking the path down to Lower Lake and then Upper Lake. The water was so still when we got to Lower Lake and the reflection of the trees was spectacular. By the time we made it to Upper Lake, a small breeze had picked up and broke up the reflection on the water. On our way back, we wandered up a small trail and found a little waterfall, which was a nice surprise.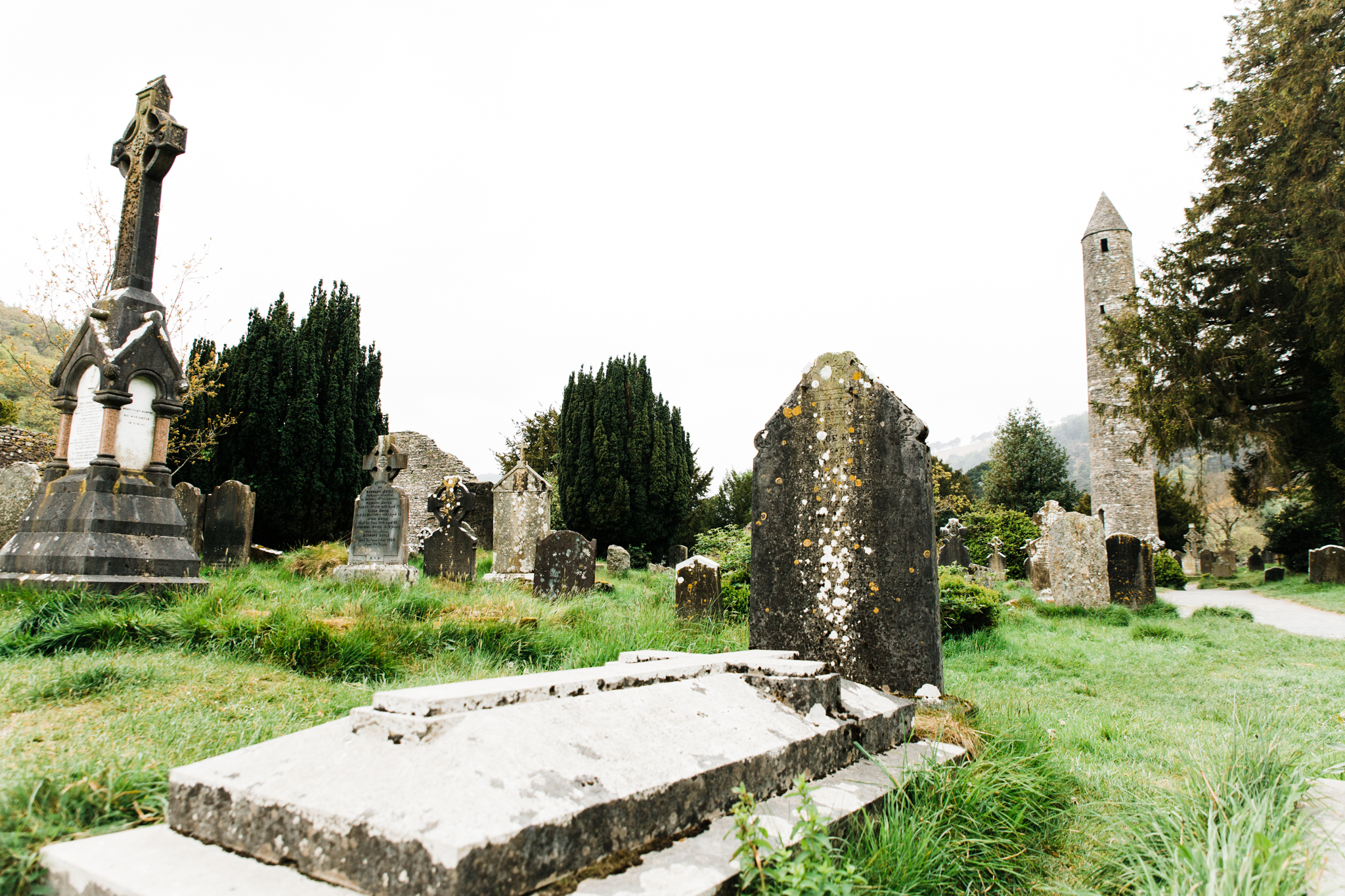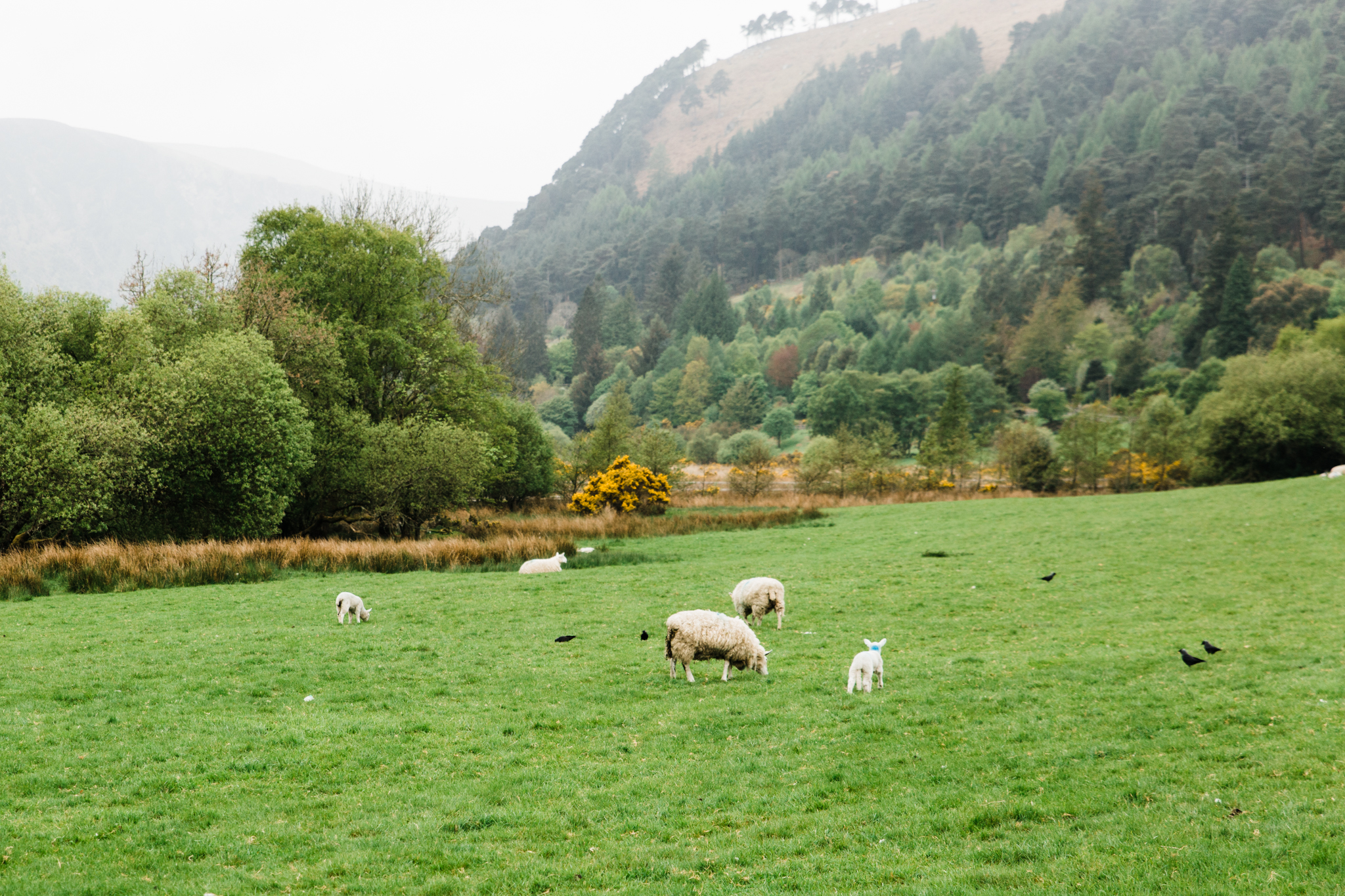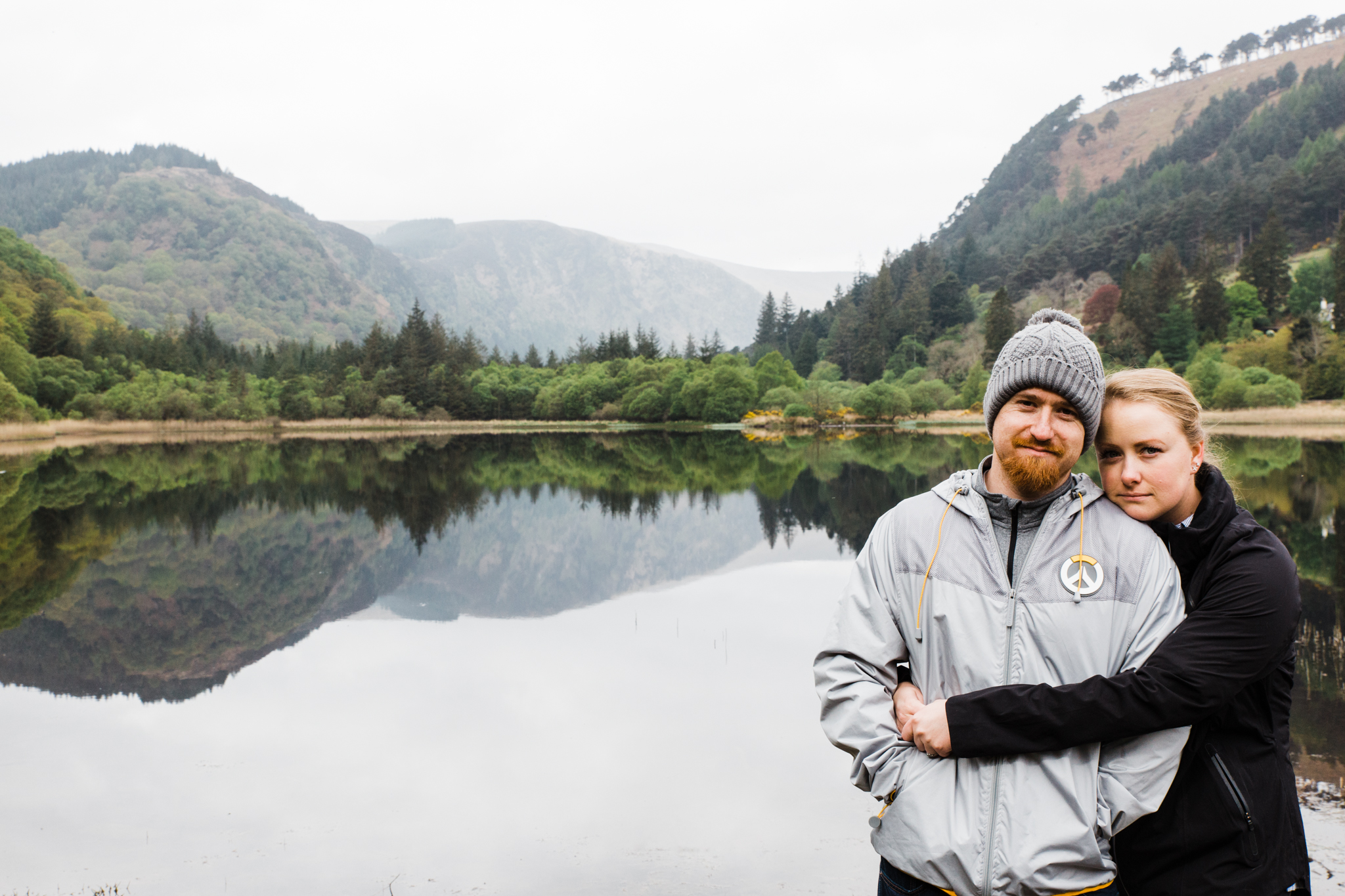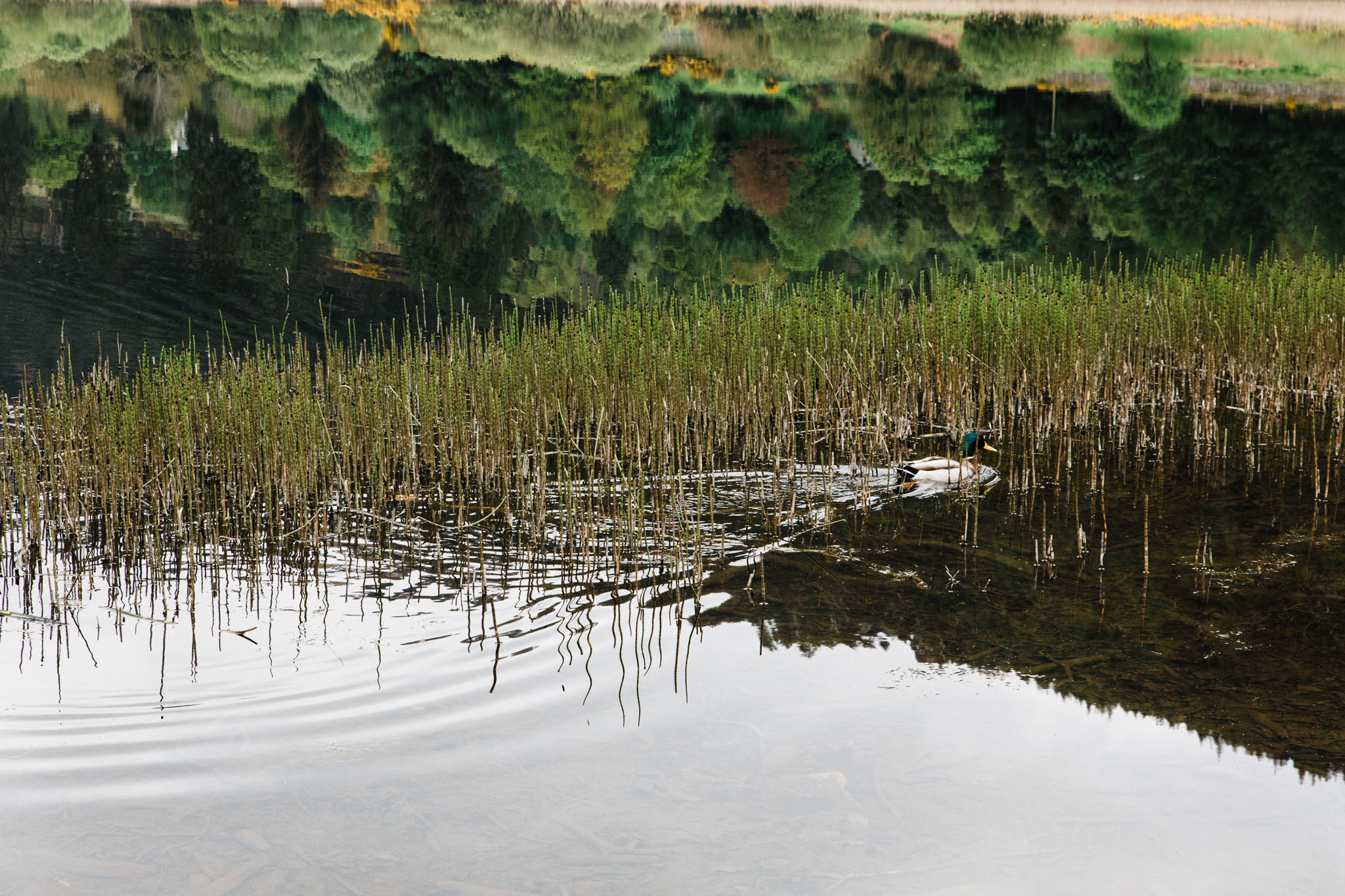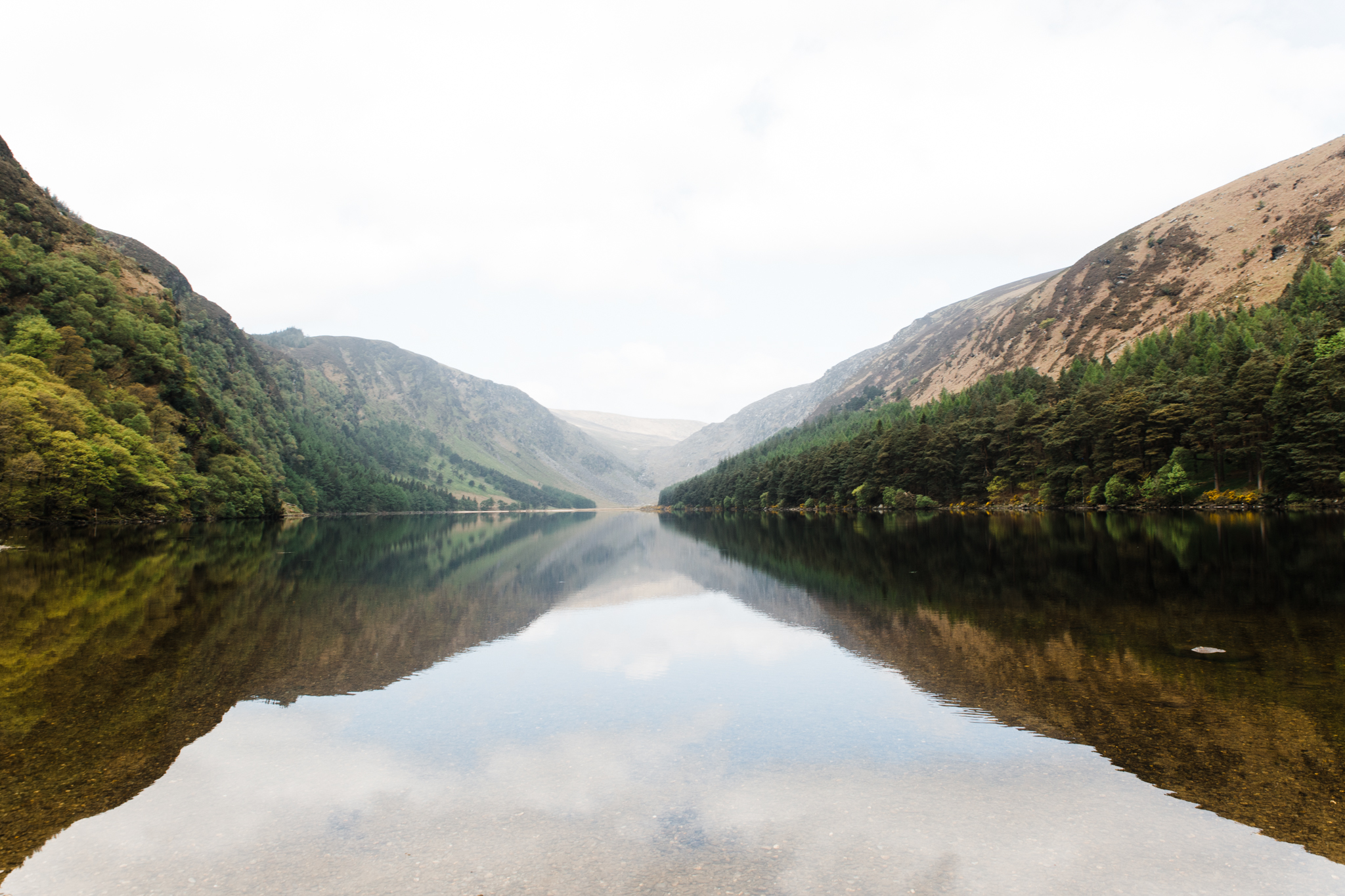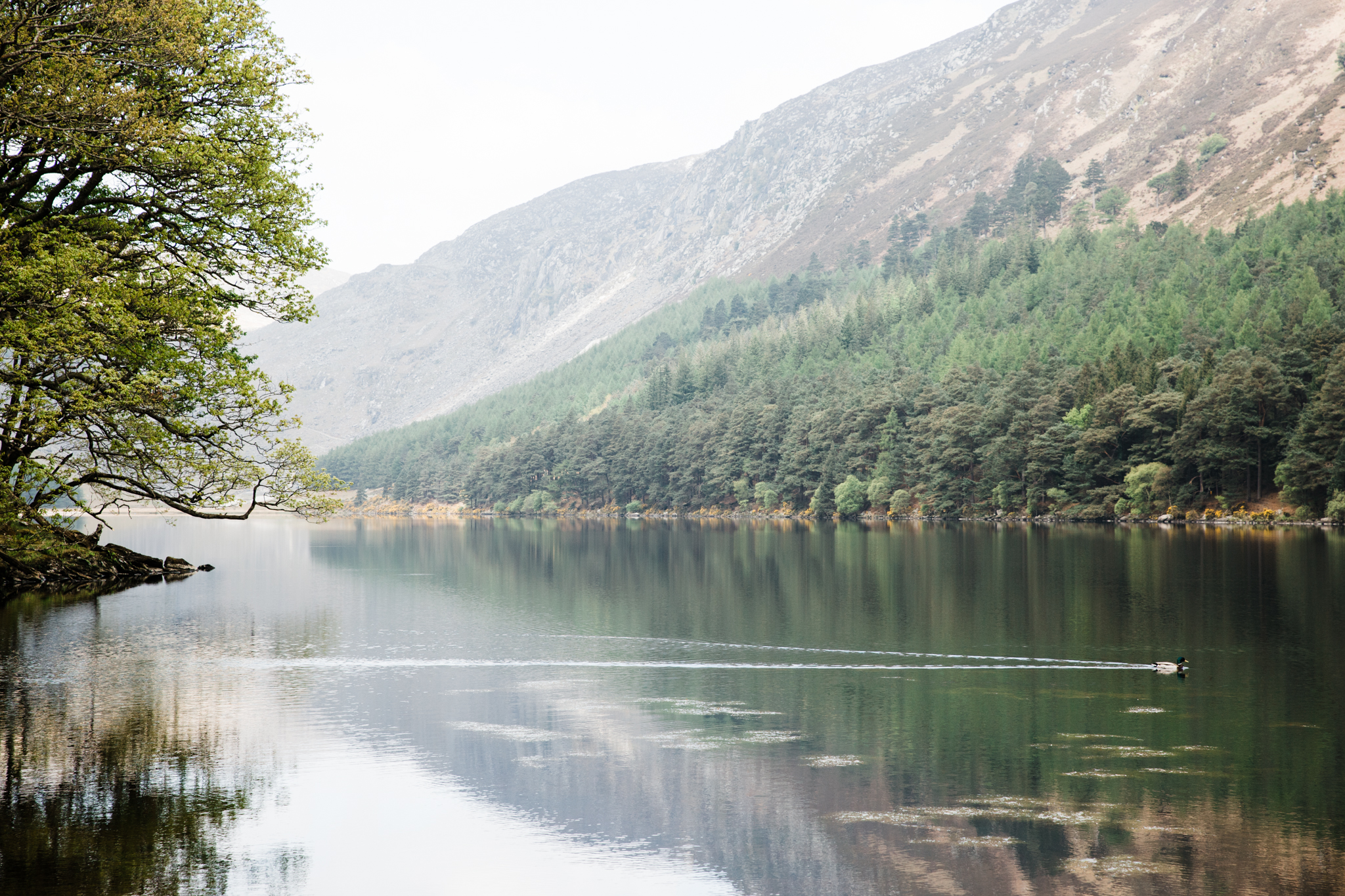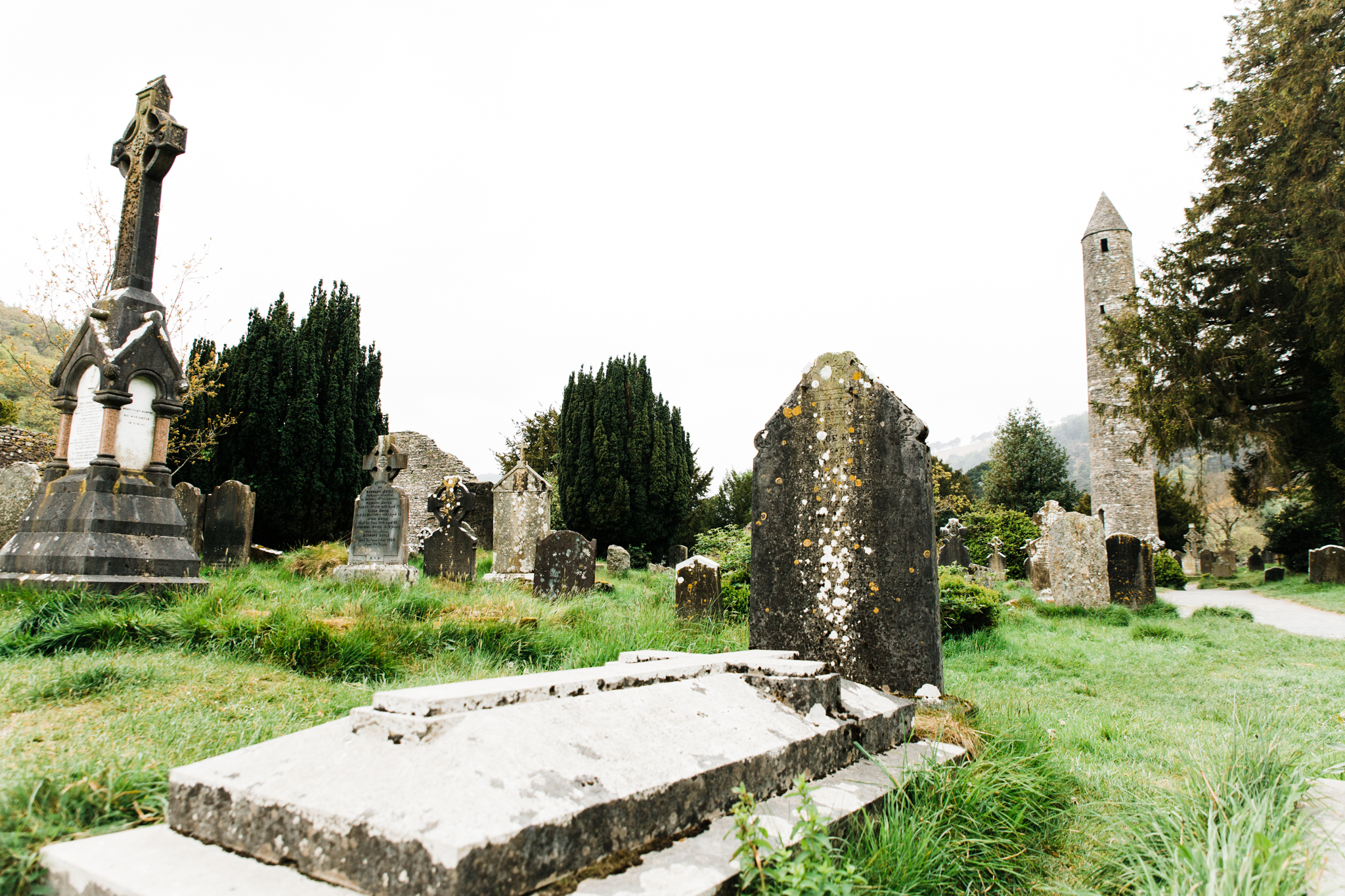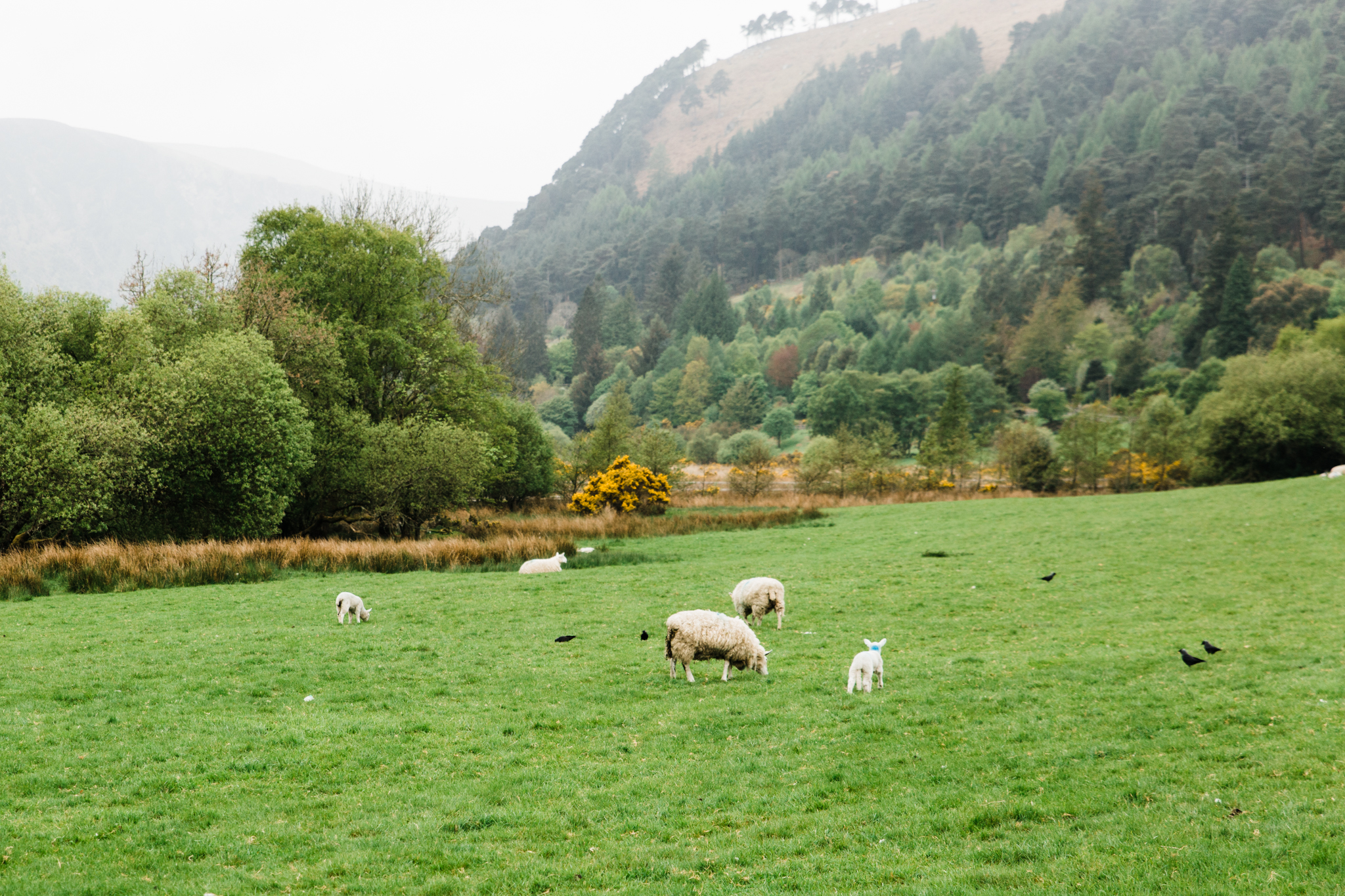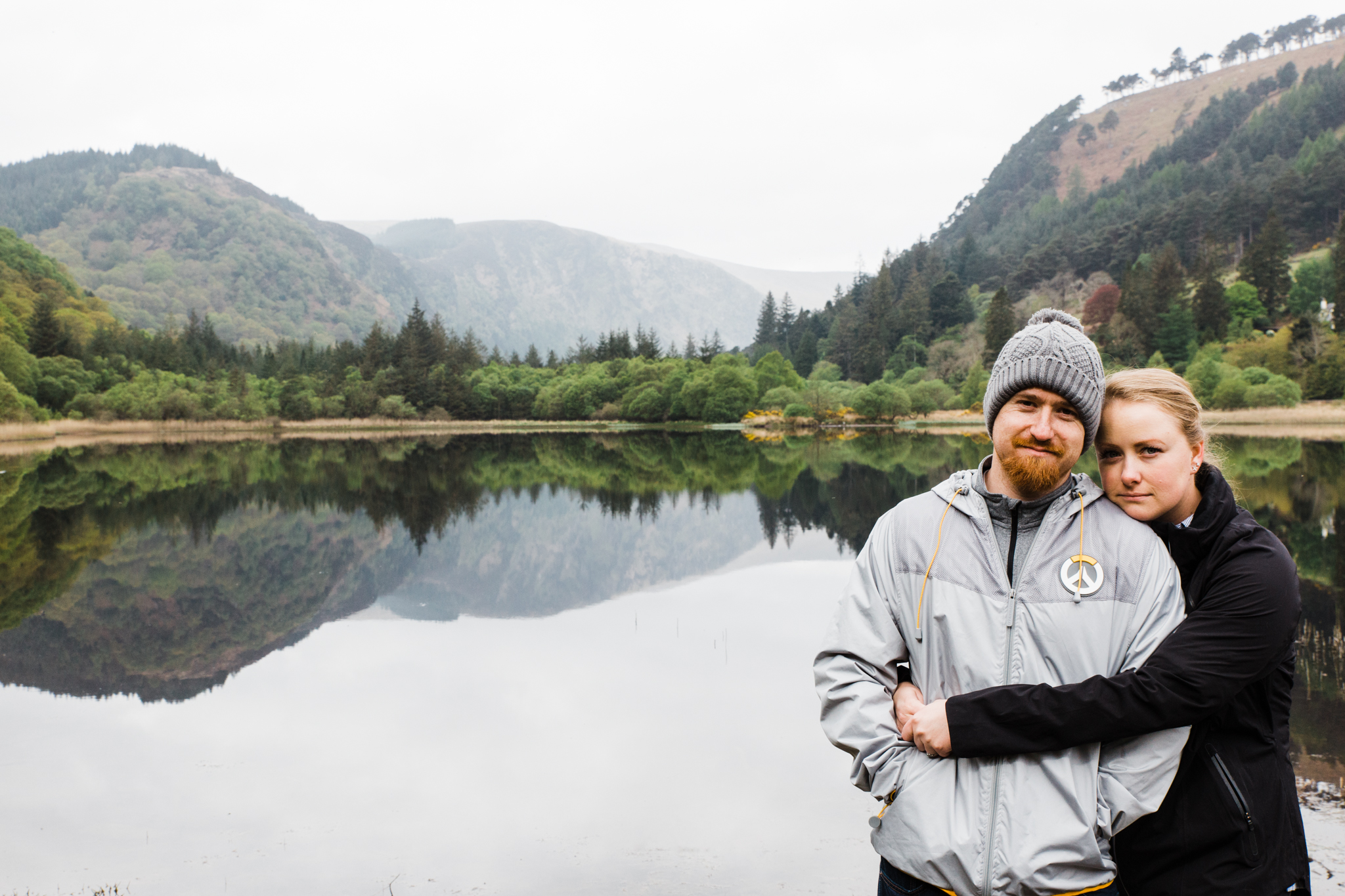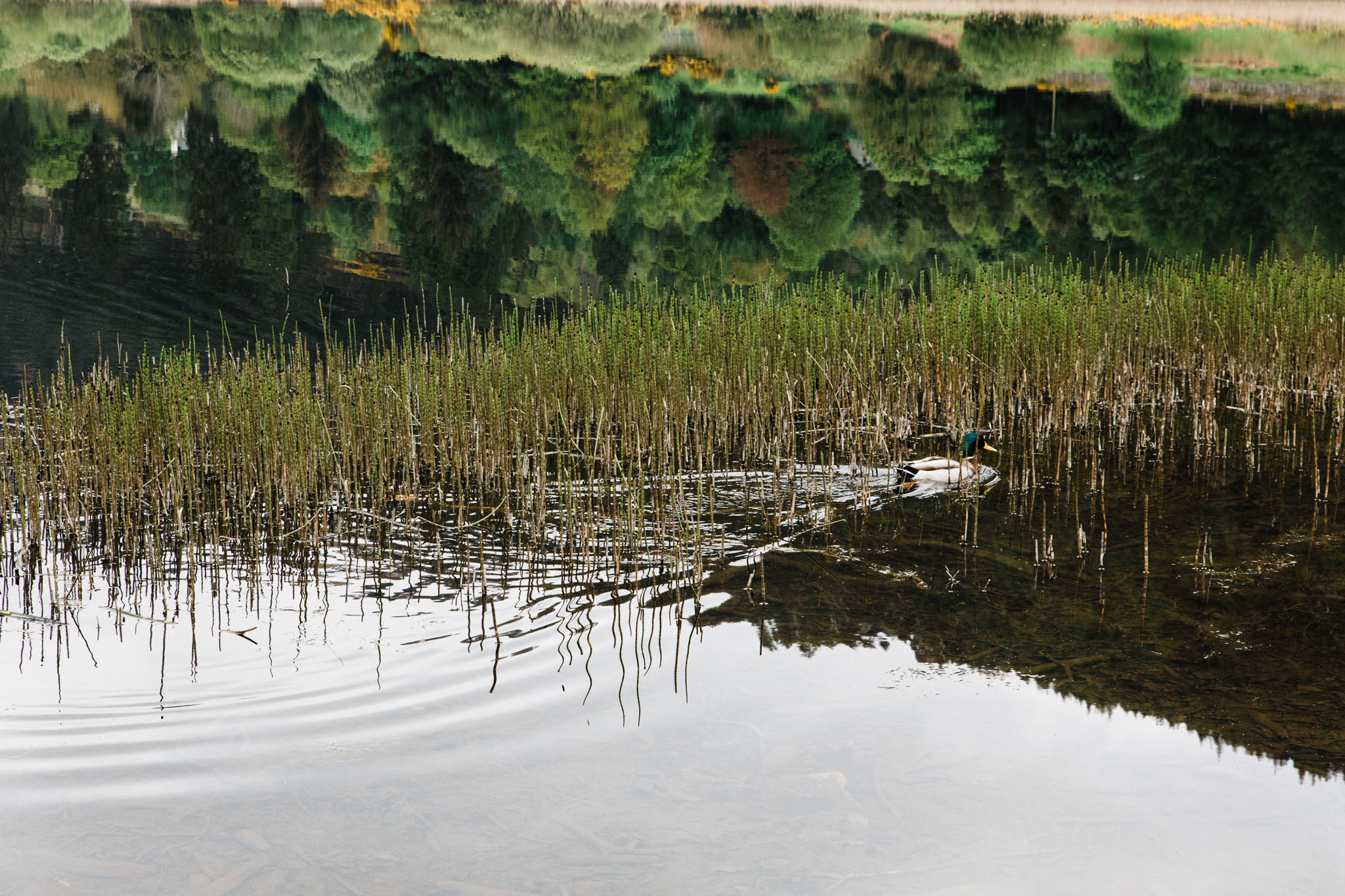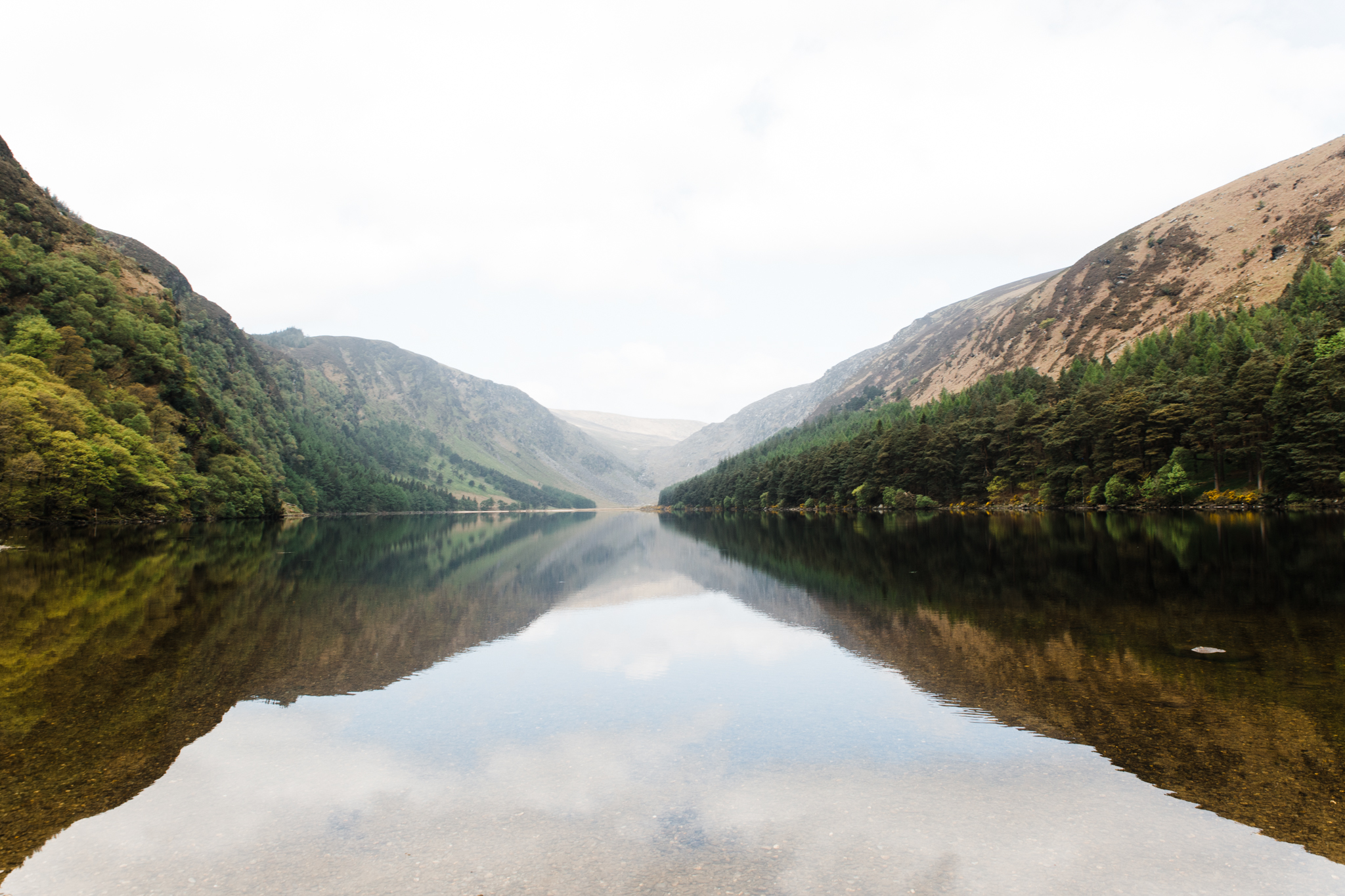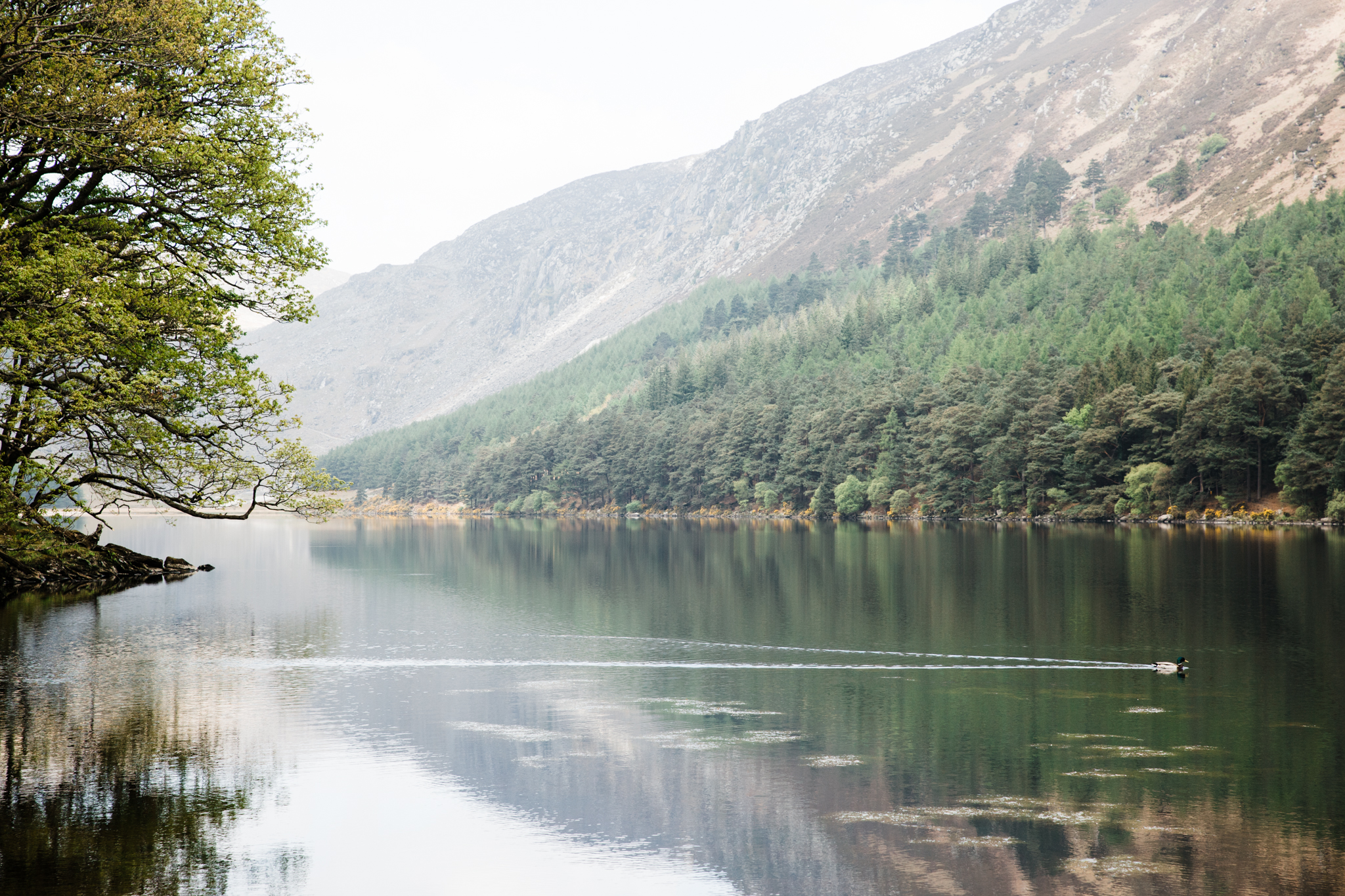 The next morning, we flew out to Iceland, landing in Keflavik, hopped in our rental car and headed into Reykjavik. We were a little worried about flying in though, as Greg had received an email the night before from the rental car agency warning of storm conditions. While it was cold and very windy (which became the theme of our stay there), it was still doable. We settled in, wandered around town, and got some warmer gear. Our hotel had a cute lobby area which looked out onto the street, perfect for people watching.
My parents arrived the following morning and we set out for a day-long guided car tour of the island. Iceland's terrain is unreal. We visited a lot of popular destinations, including Thingvellir National Park, Gullfoss Waterfall, Faxi Waterfall, some geysers, Kerid Crater, and stopped to pet some Icelandic horses, all while battling winds from 20 to 45 mph. Thingvellir National Park was cool because it sits in a valley between two tectonic plates, which are very slowly separating. When you walk through it, they say that you are walking between two continents! We stopped for lunch at Fredheimar Greenhouse which was super cute. They focus on growing tomatoes in their greenhouse, so while they had a small menu, everything was tomato based, including the desserts!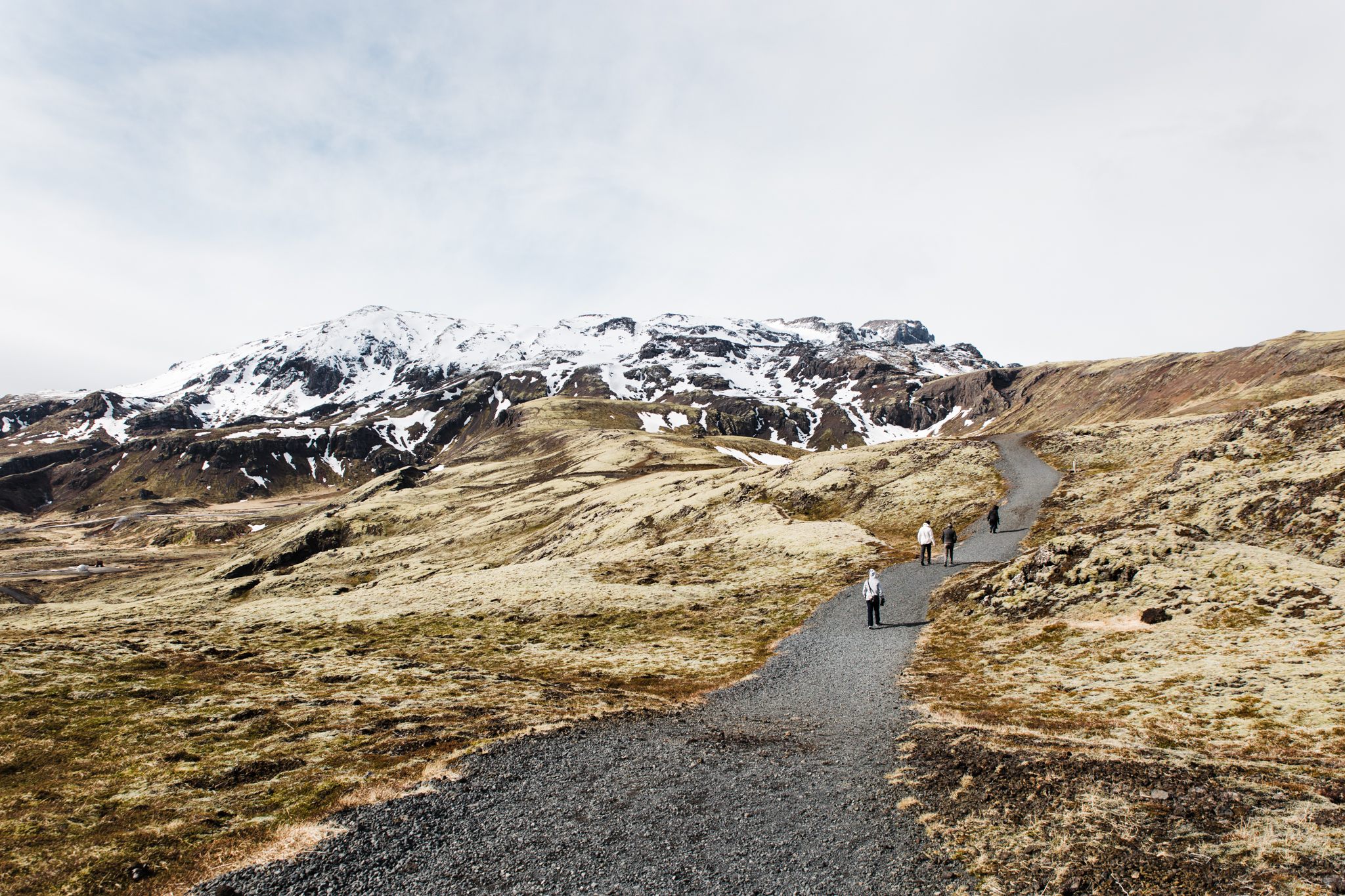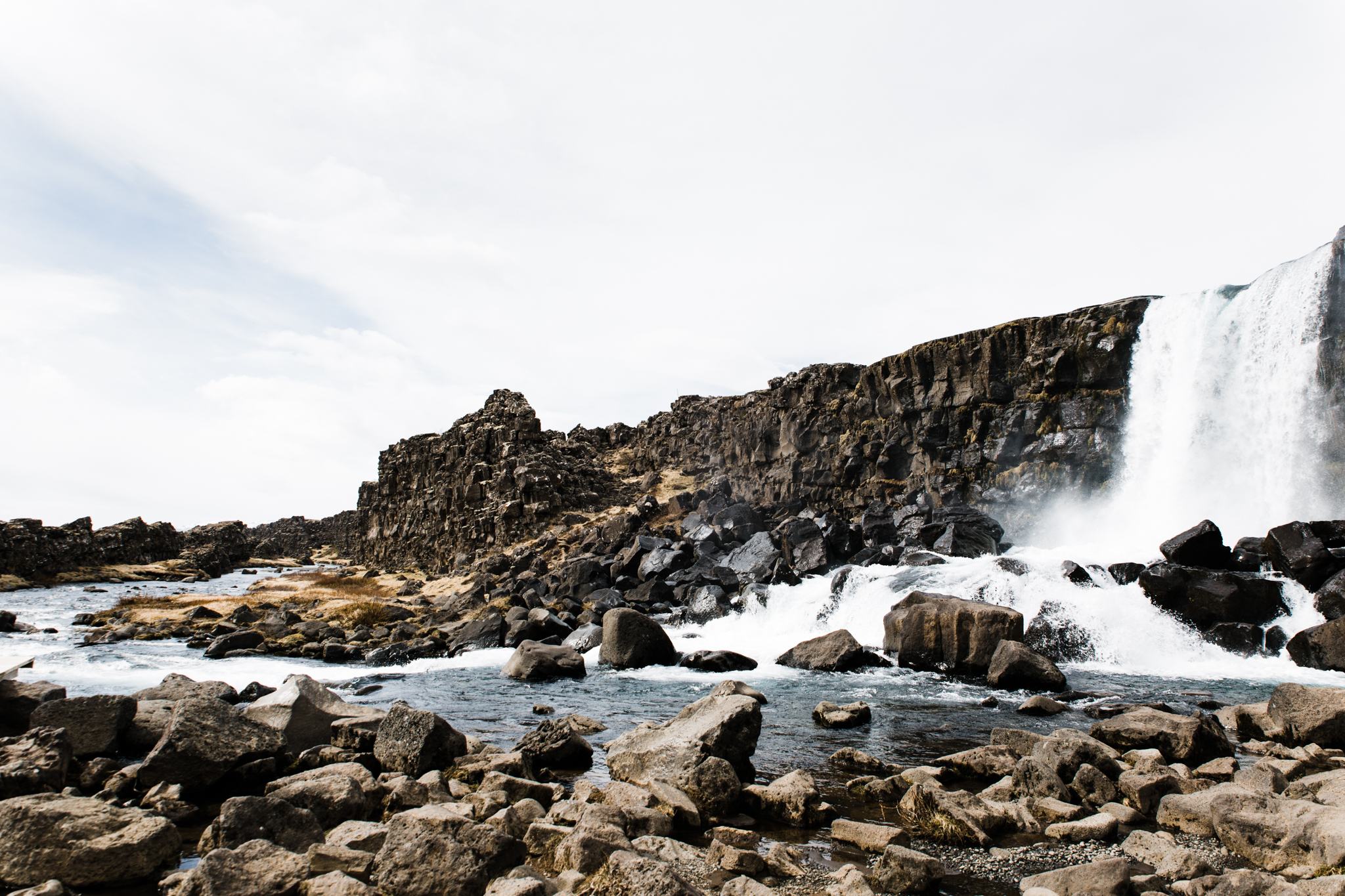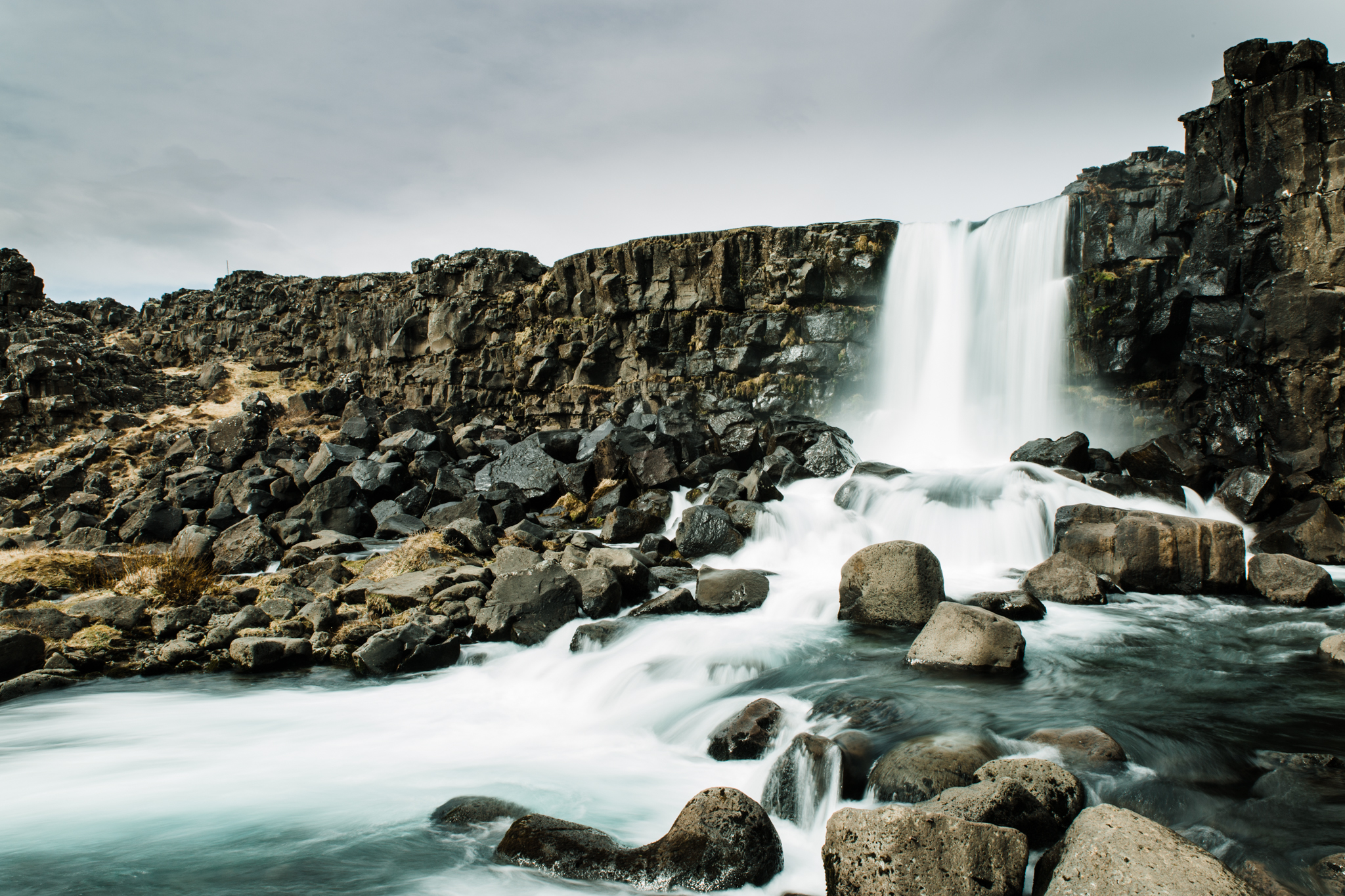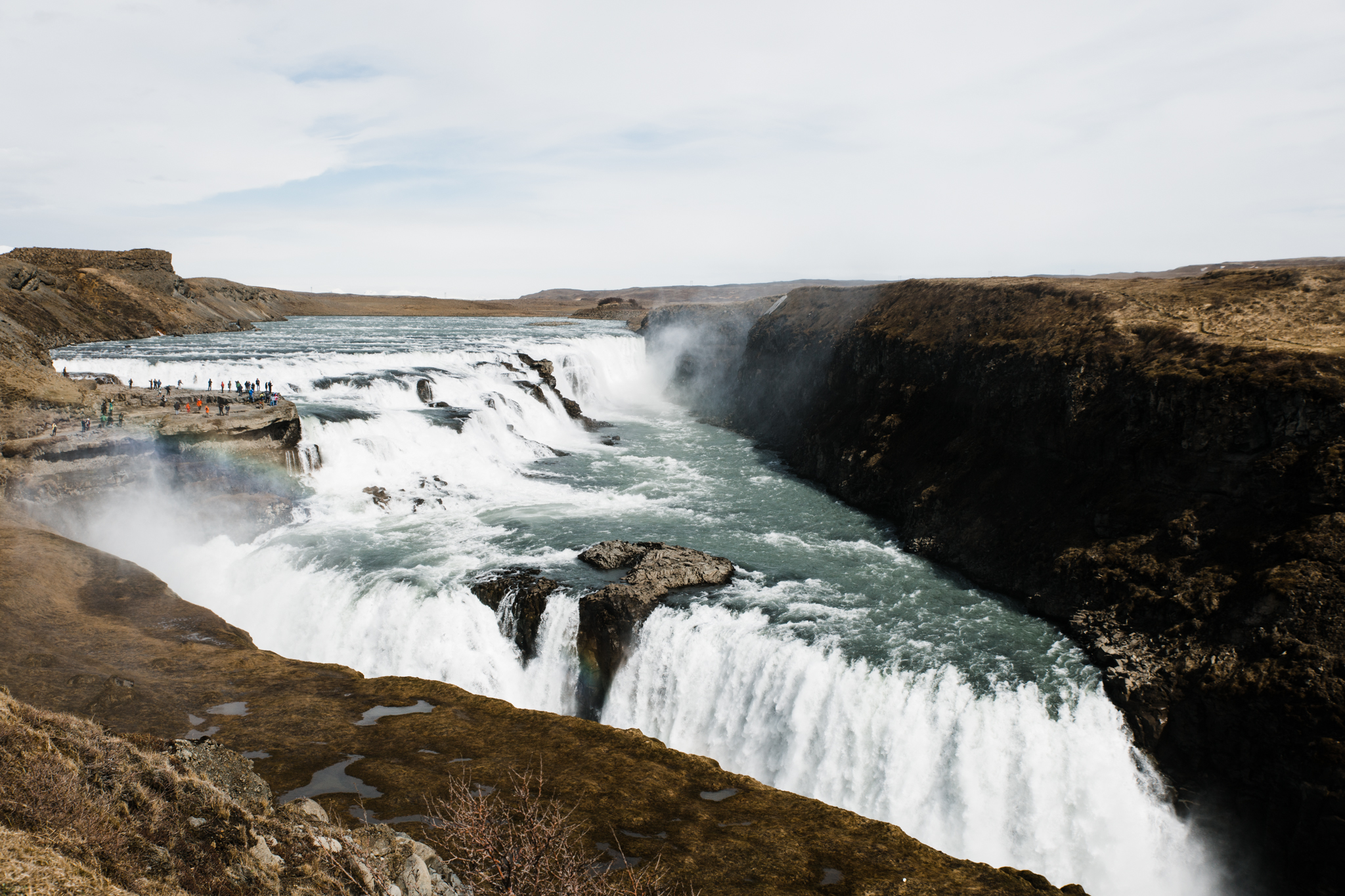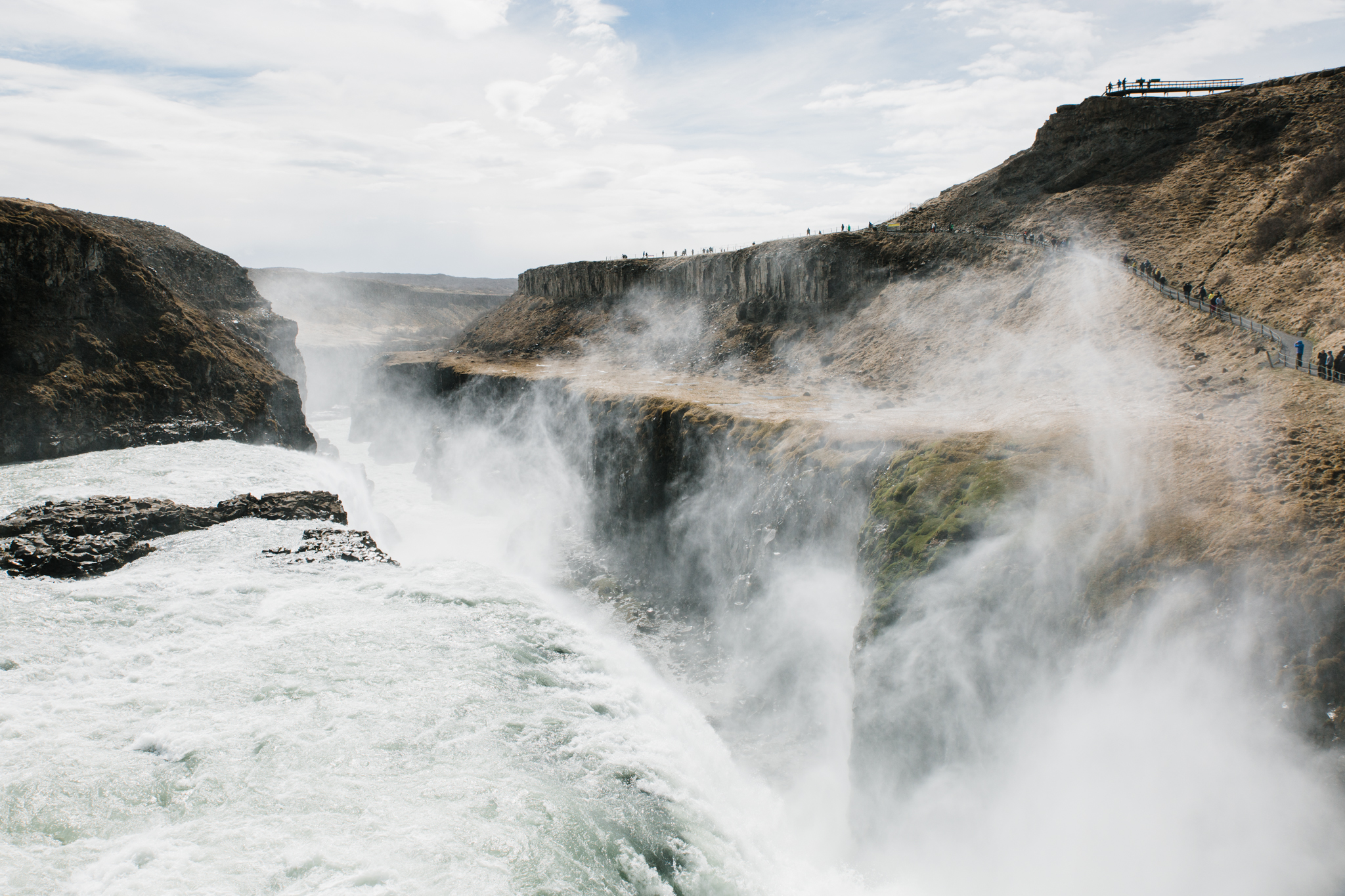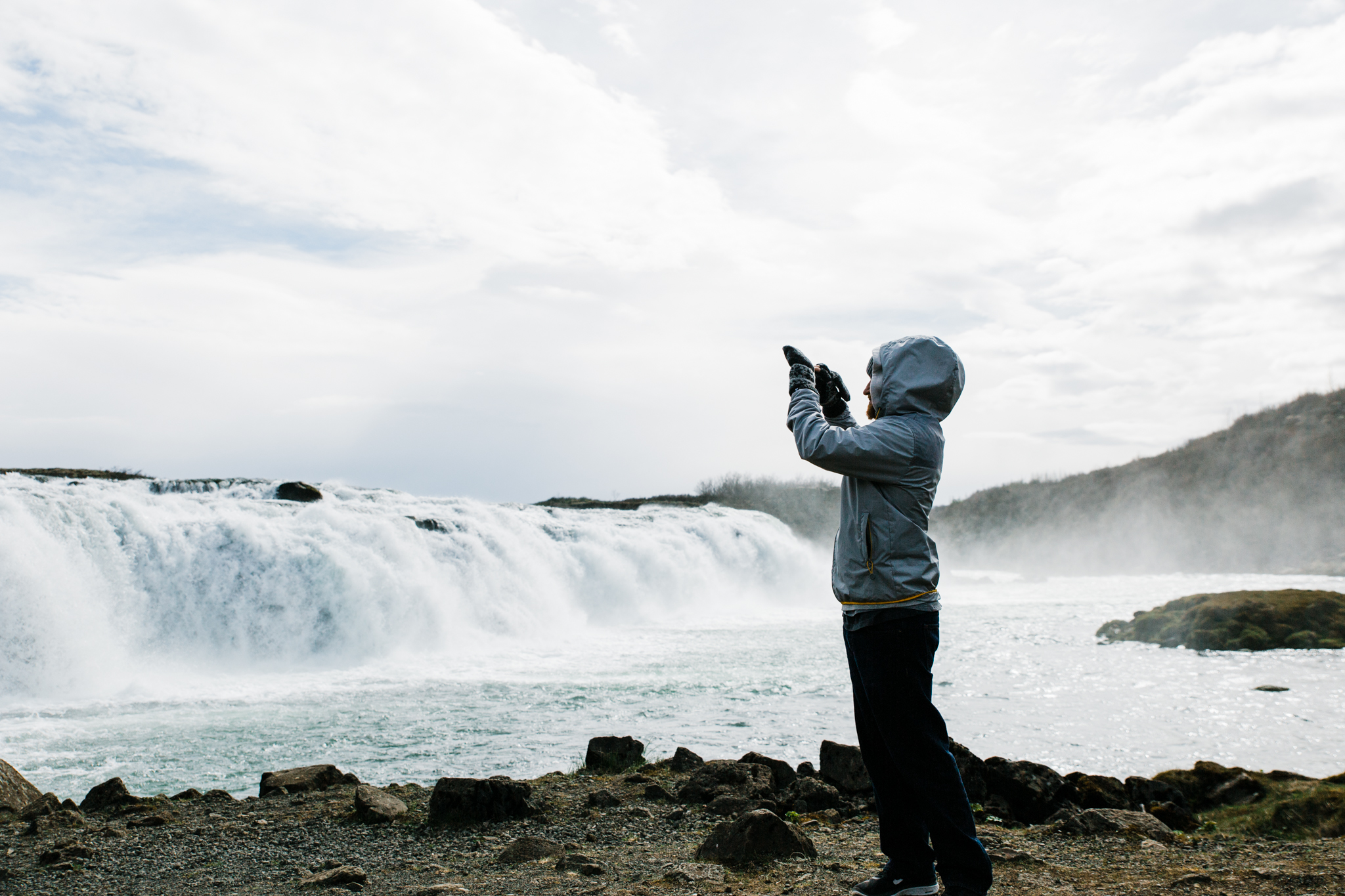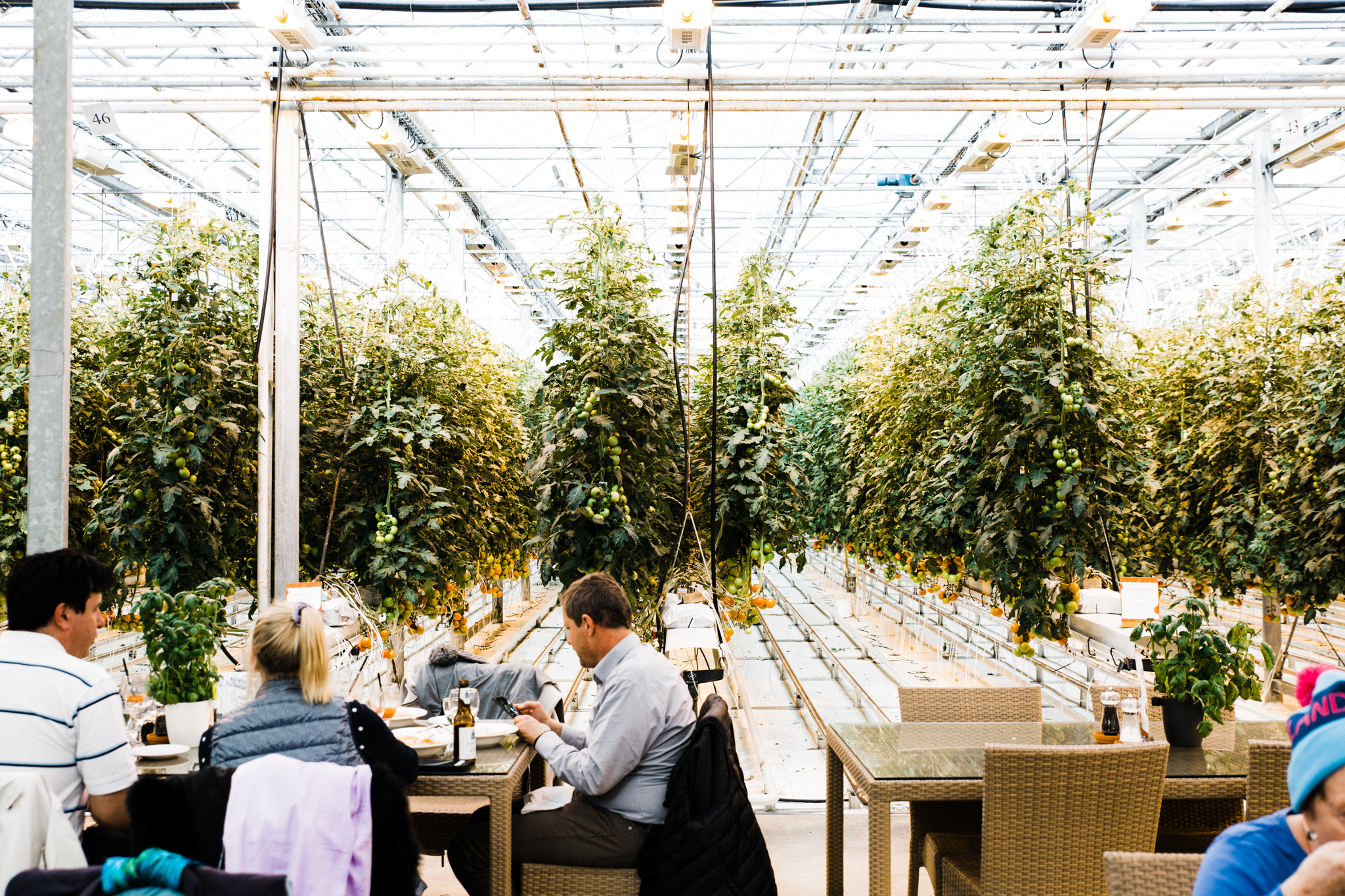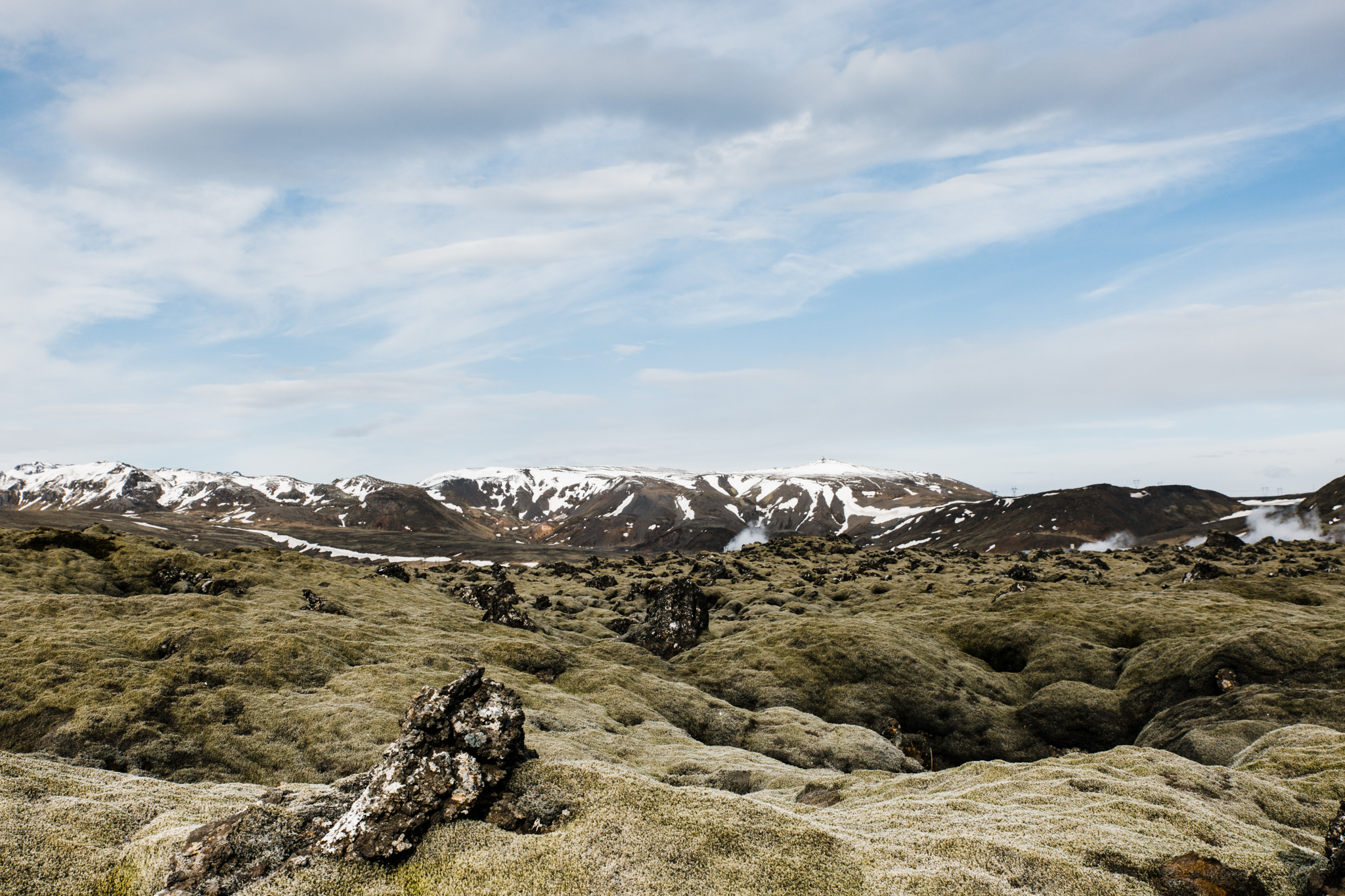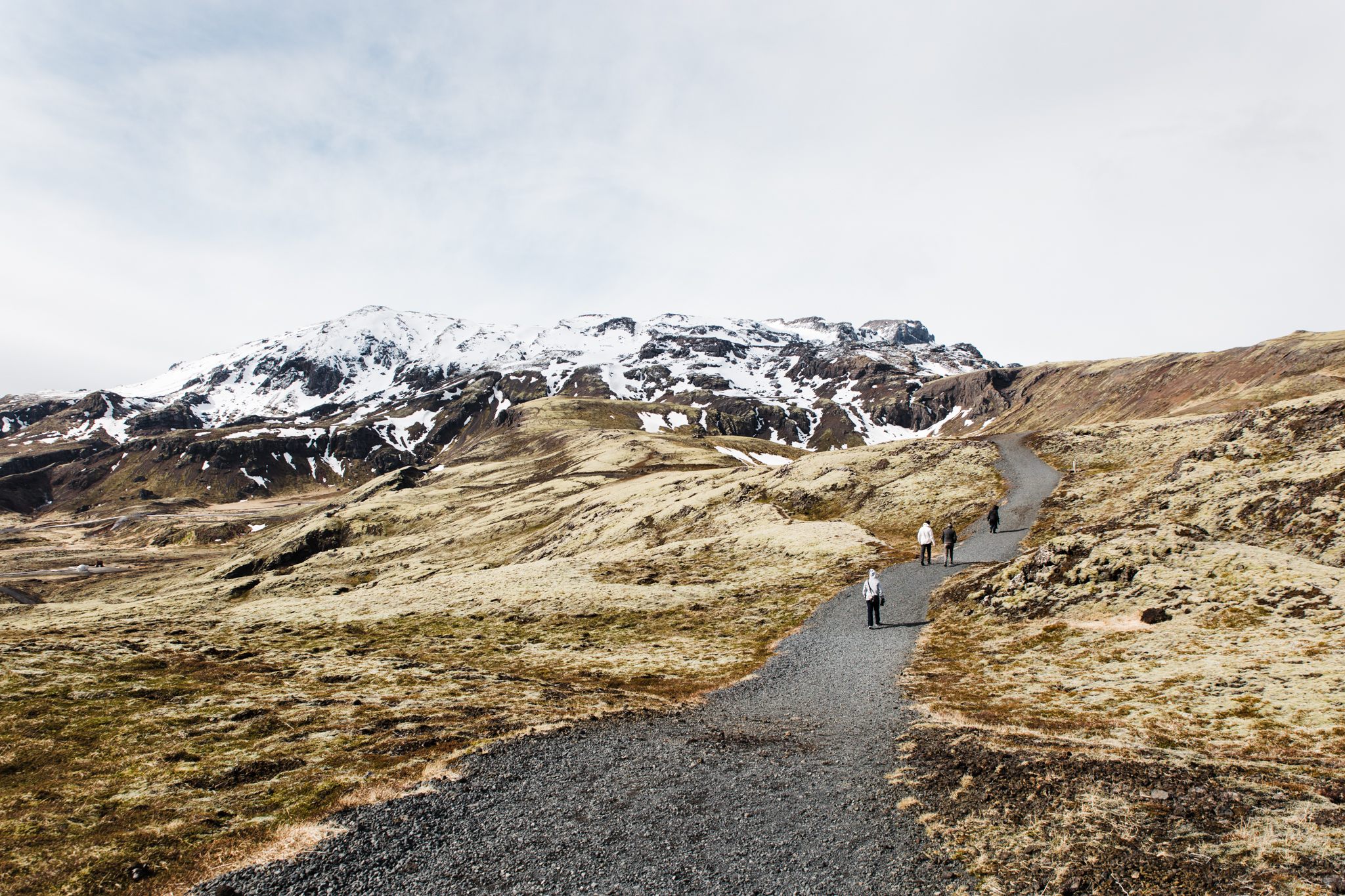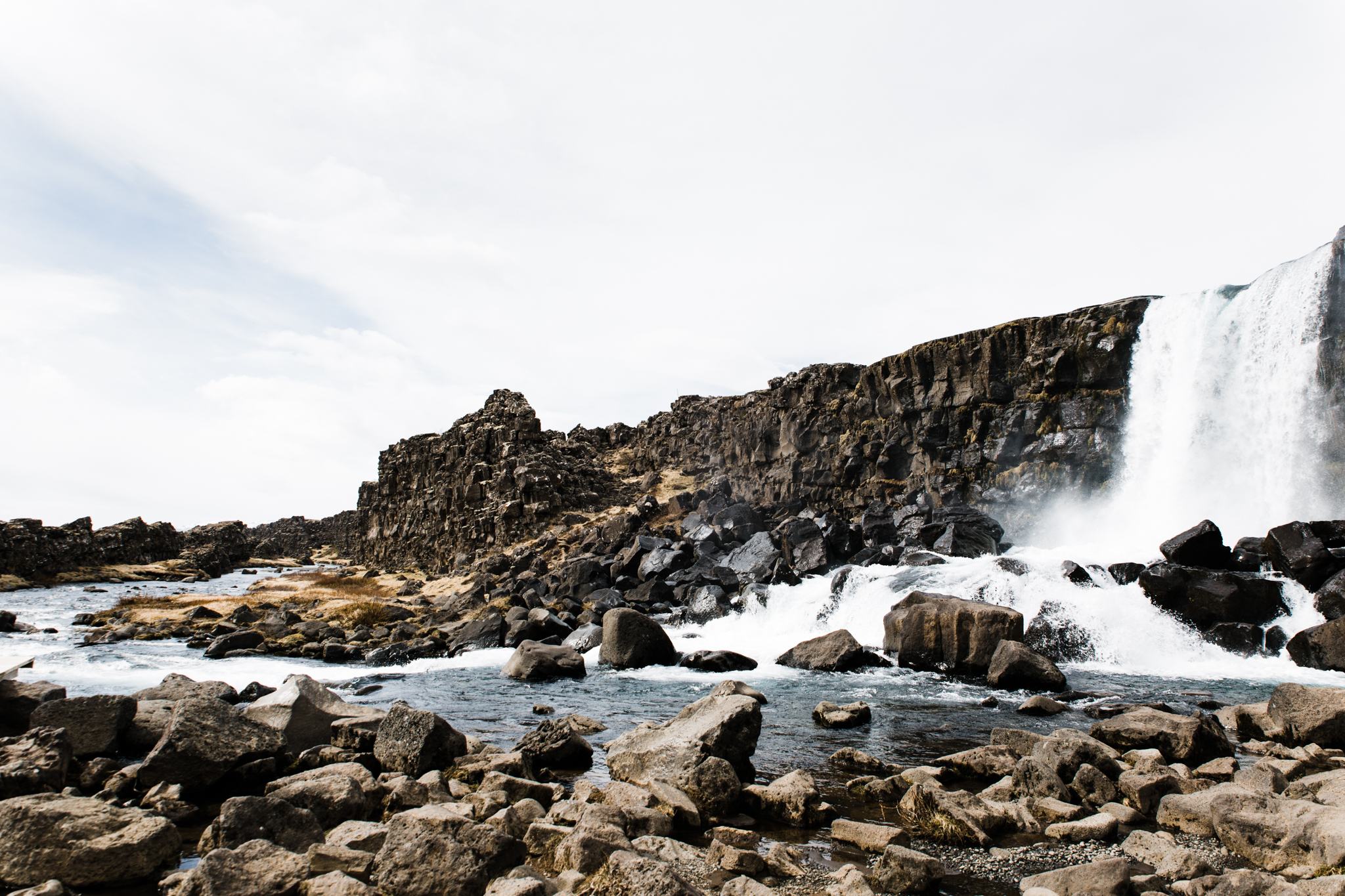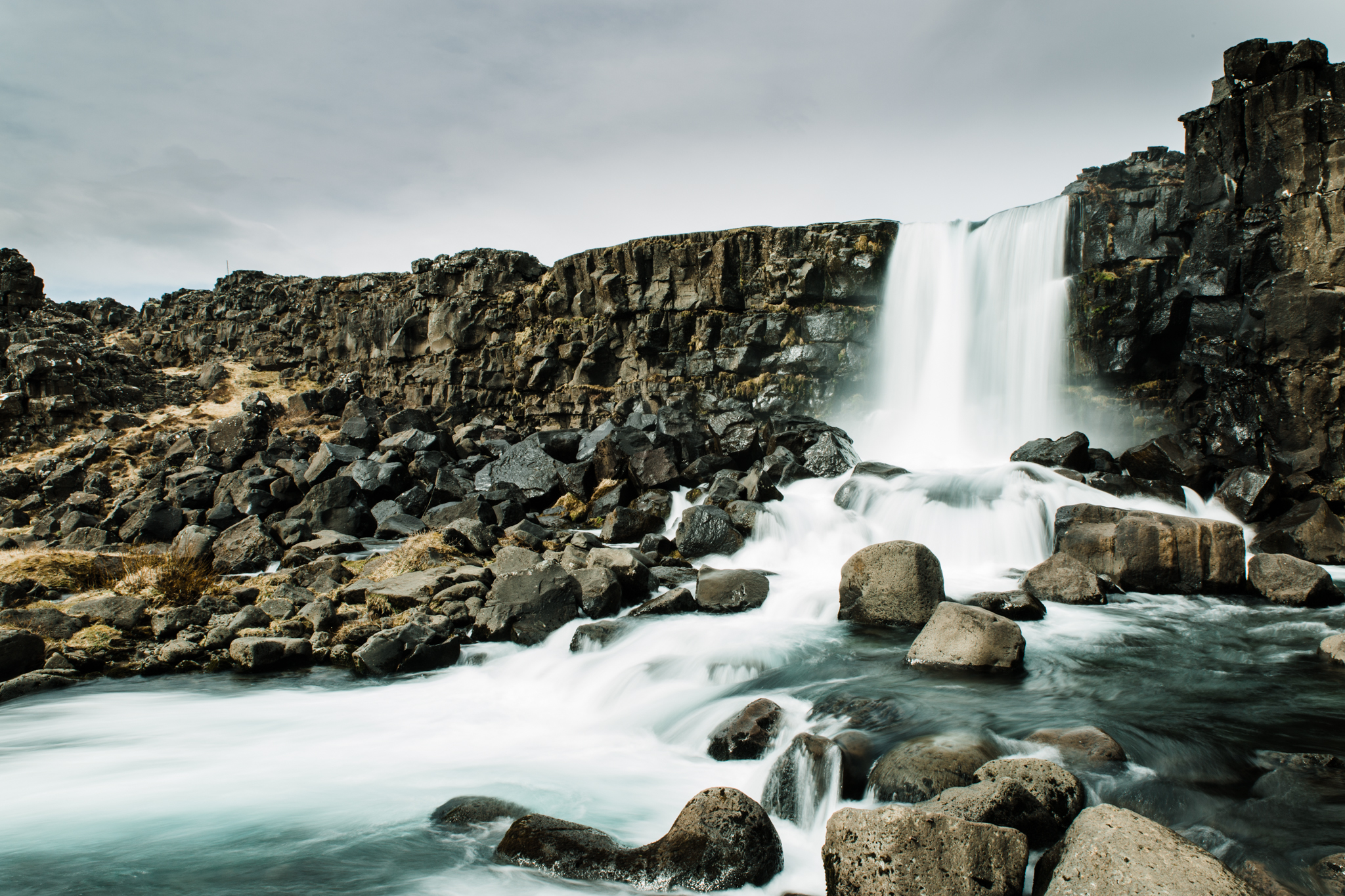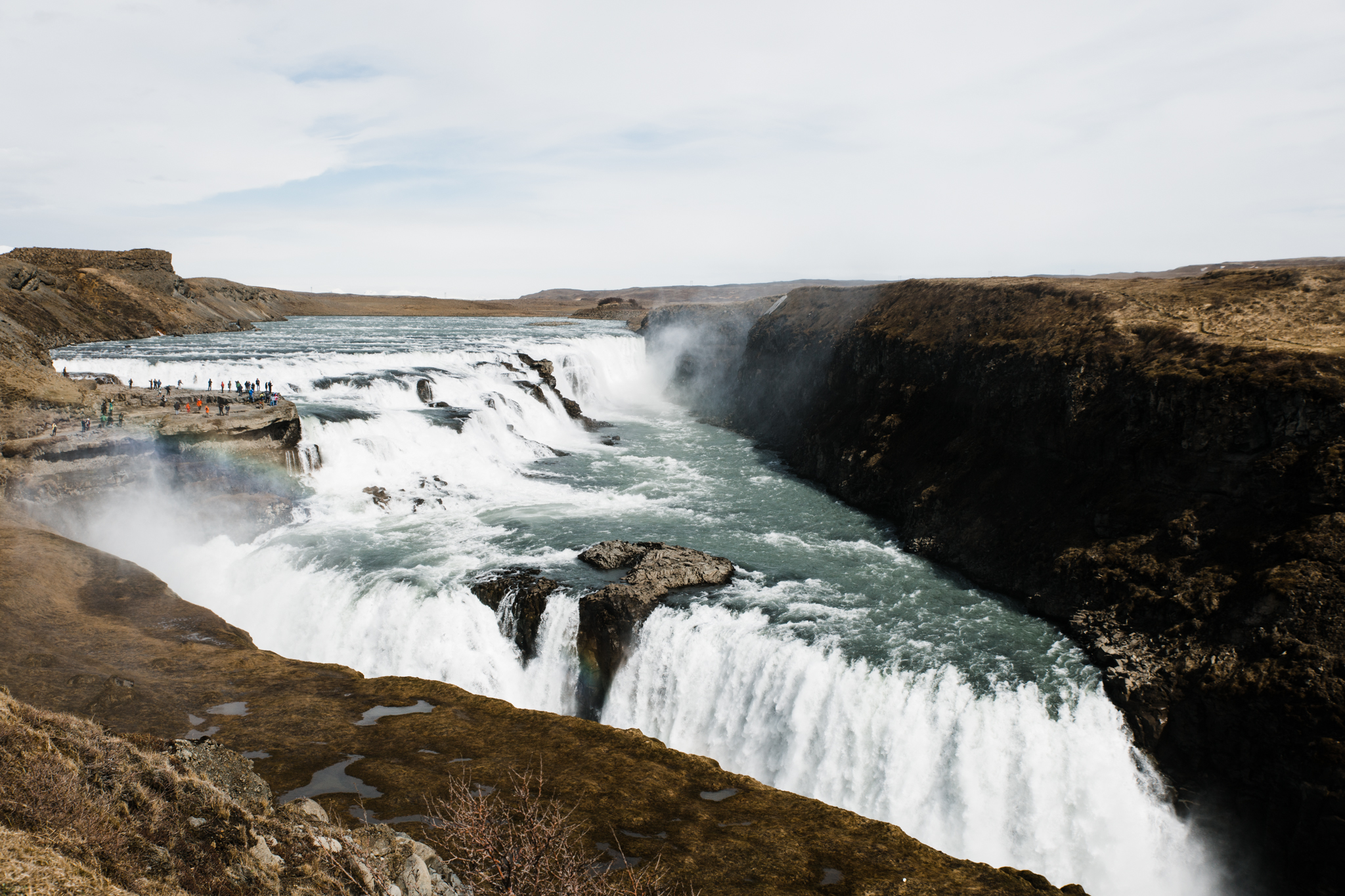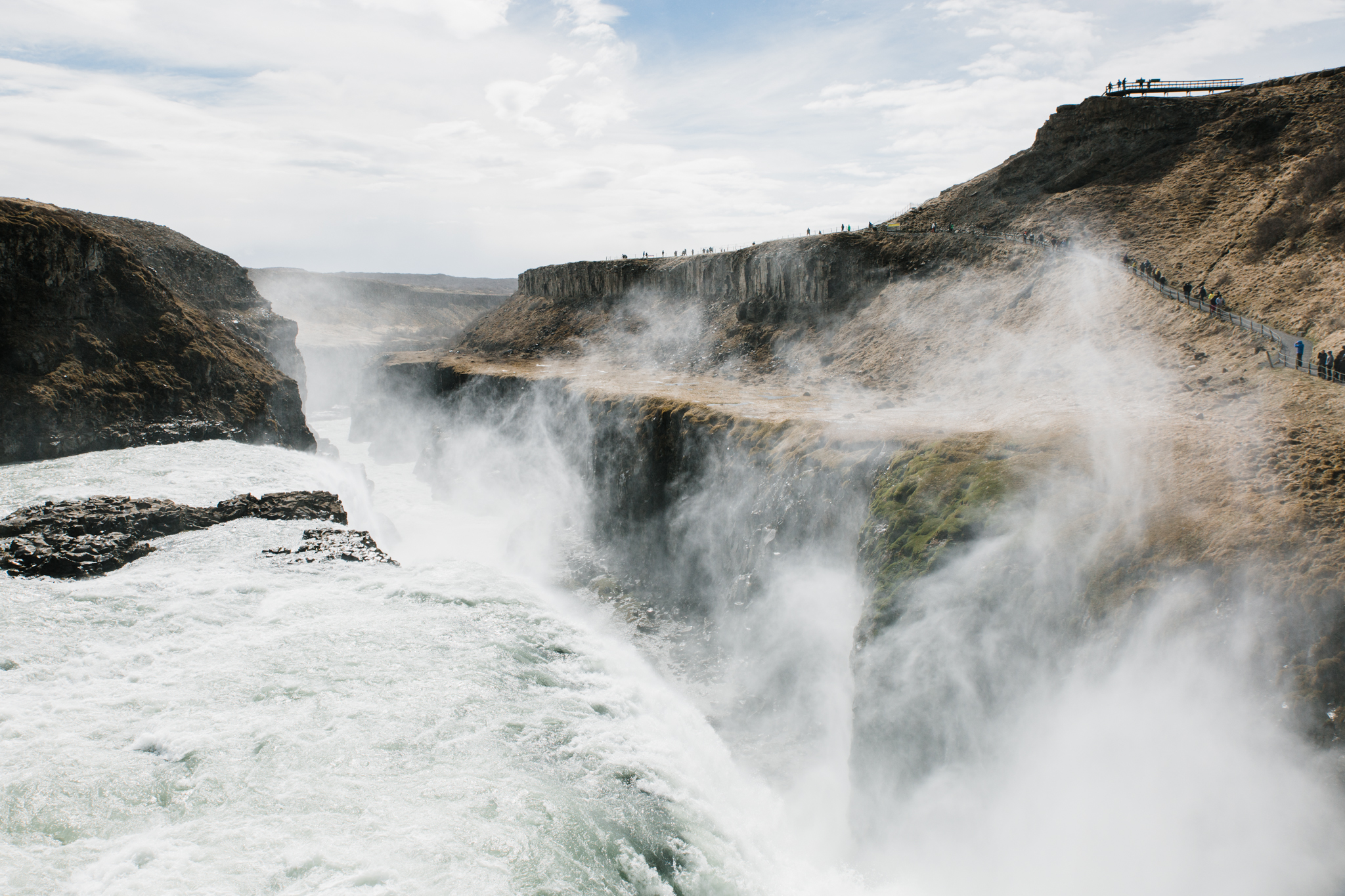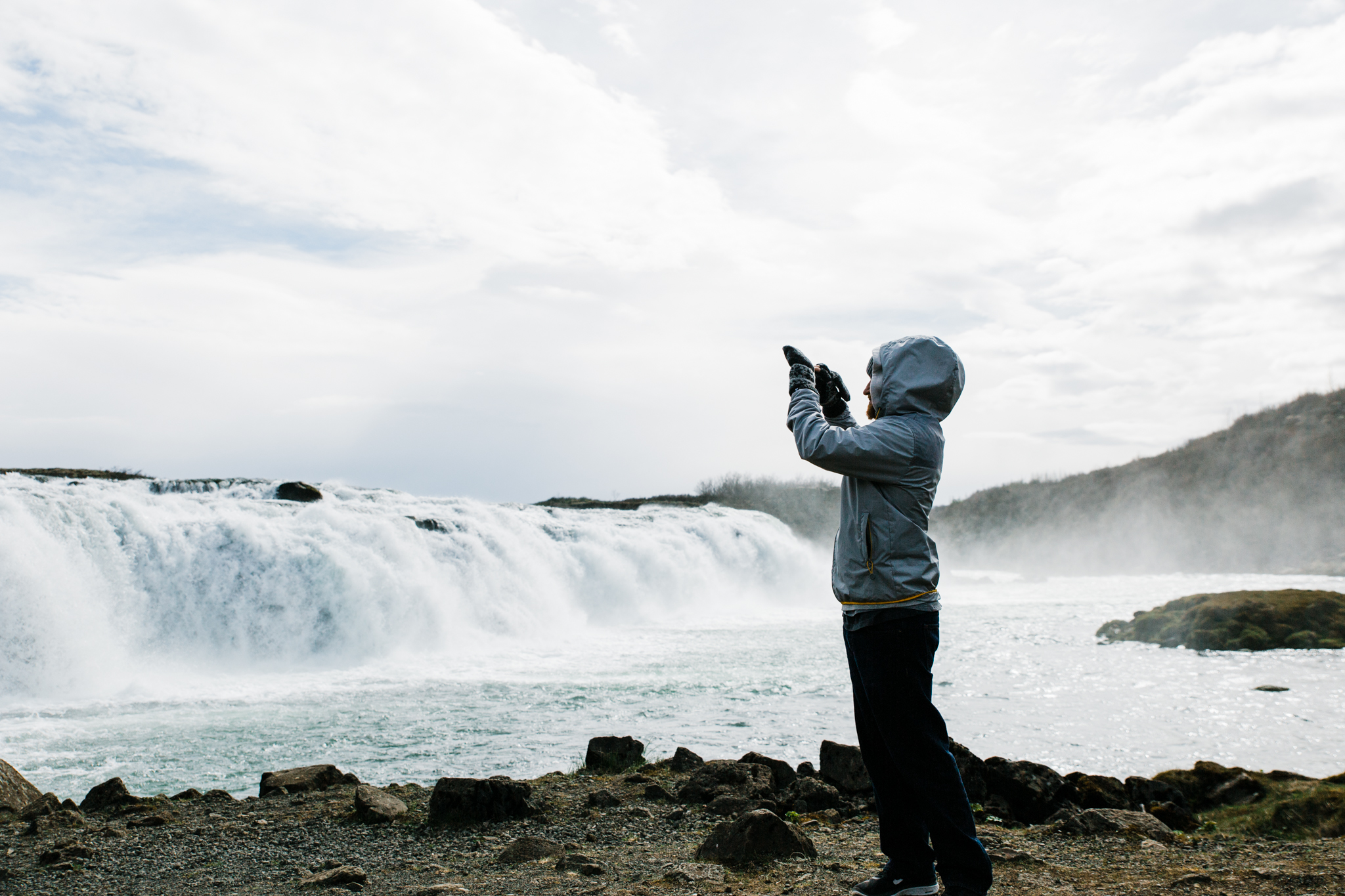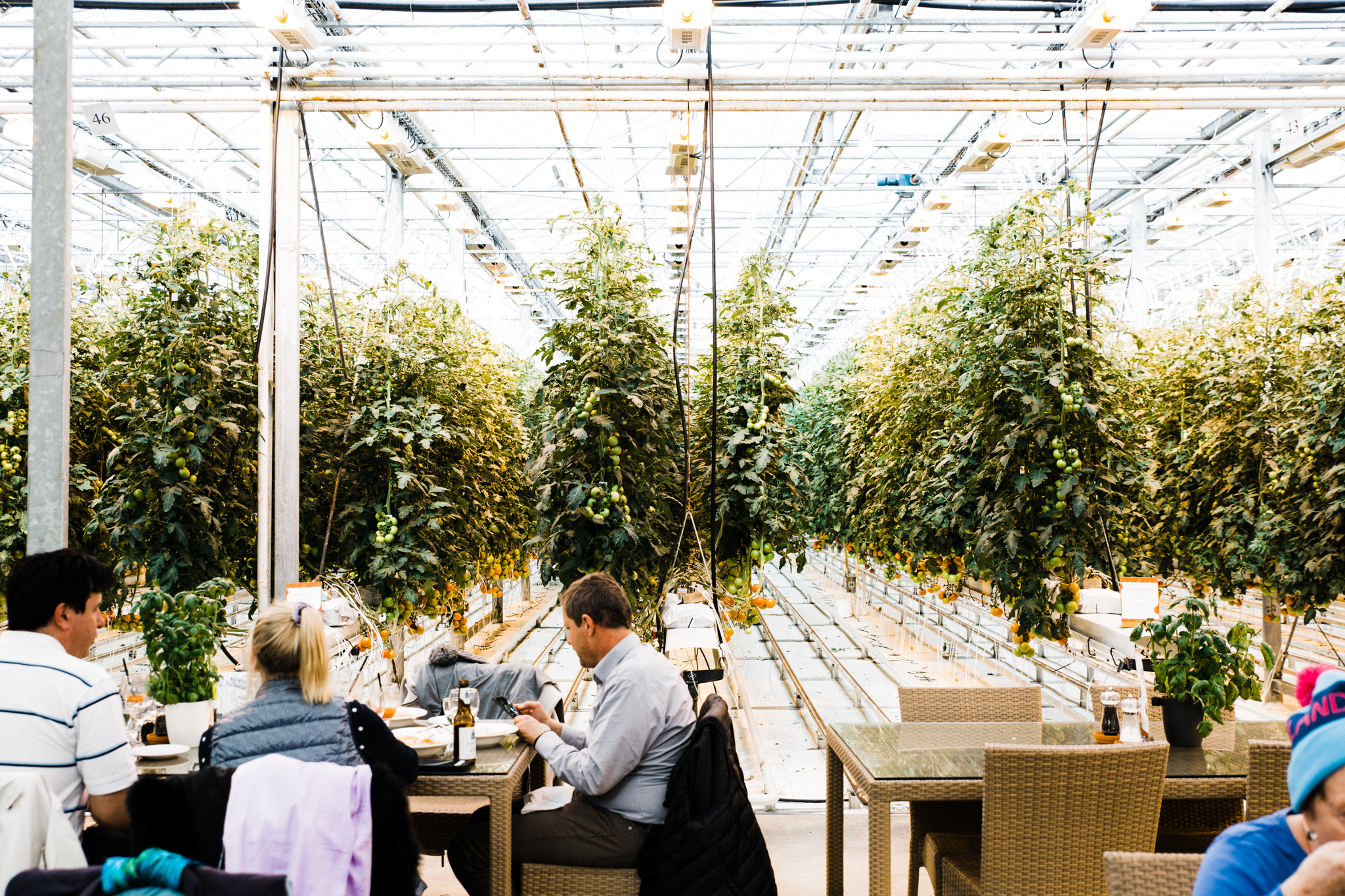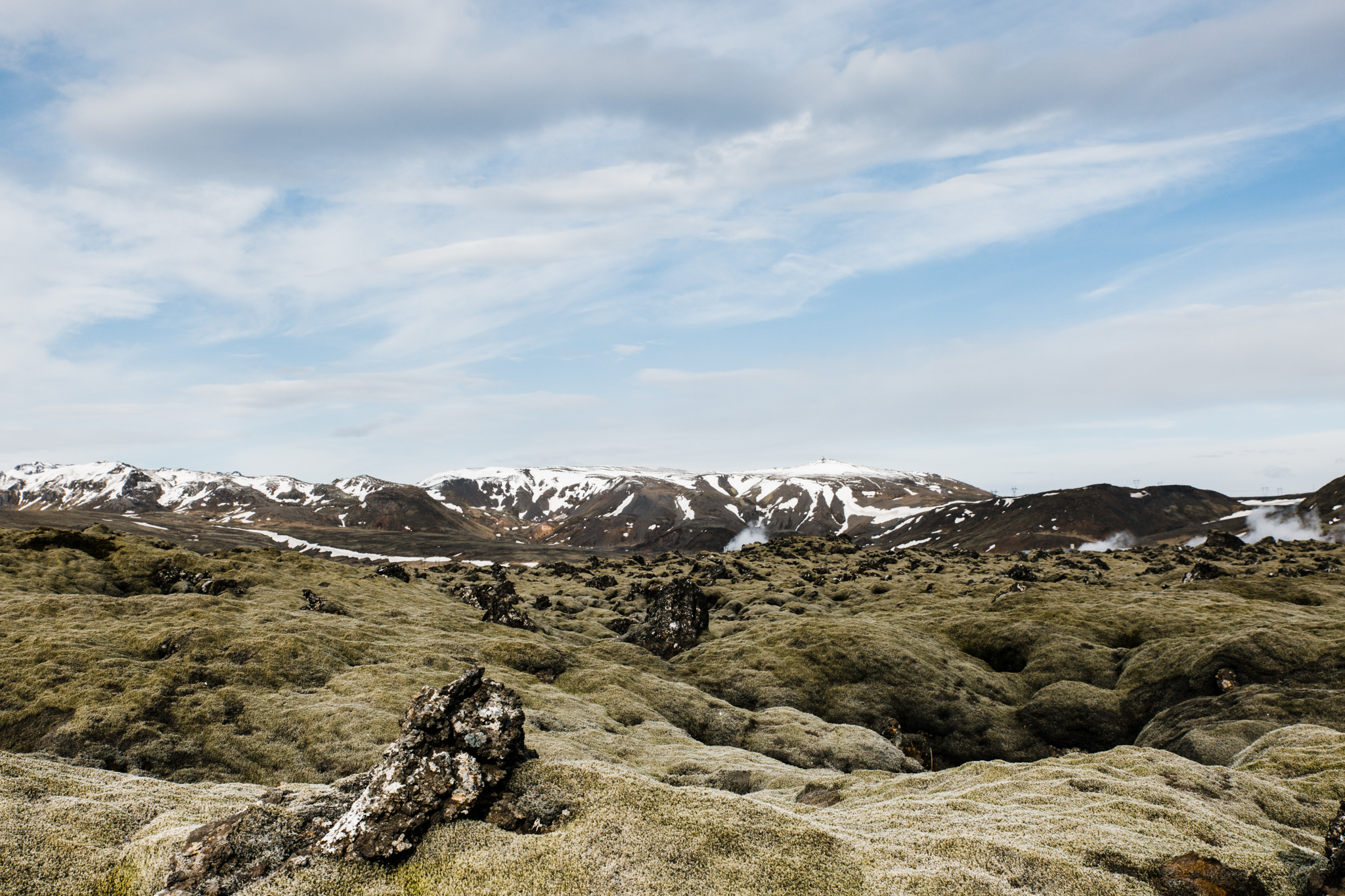 The following morning, Greg and I set out on our own to find a waterfall that I had set my mind to visit before leaving, called Seljalandsfoss. It took us about an hour and a half to get there from Reykjavik. The weather was all over the place with high winds, rain and even some snow at one point during the drive. It was super windy when we made it there but we still got out of the car, determined to make it behind the waterfall. We got soaked from the wind blowing the spray onto us, so after that waterfall, we drove a bit further south, where we saw a few more small waterfalls and one of the small churches that Iceland is known to have spotting their landscape. I had some other things that I wanted to see before turning around to go back to town, but the weather wasn't looking too great. We finished the day by meeting up with my parents at the Blue Lagoon for some relaxation.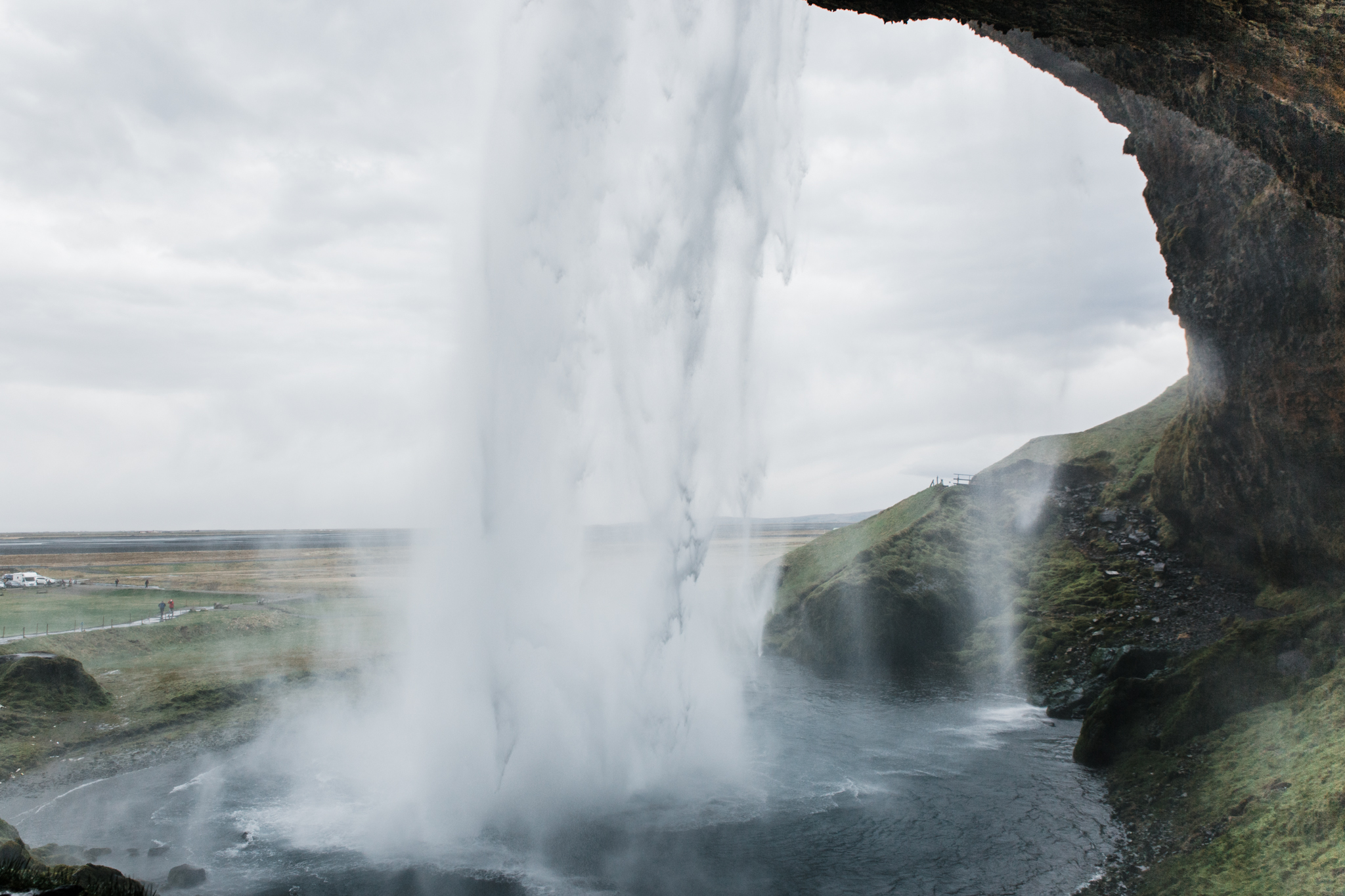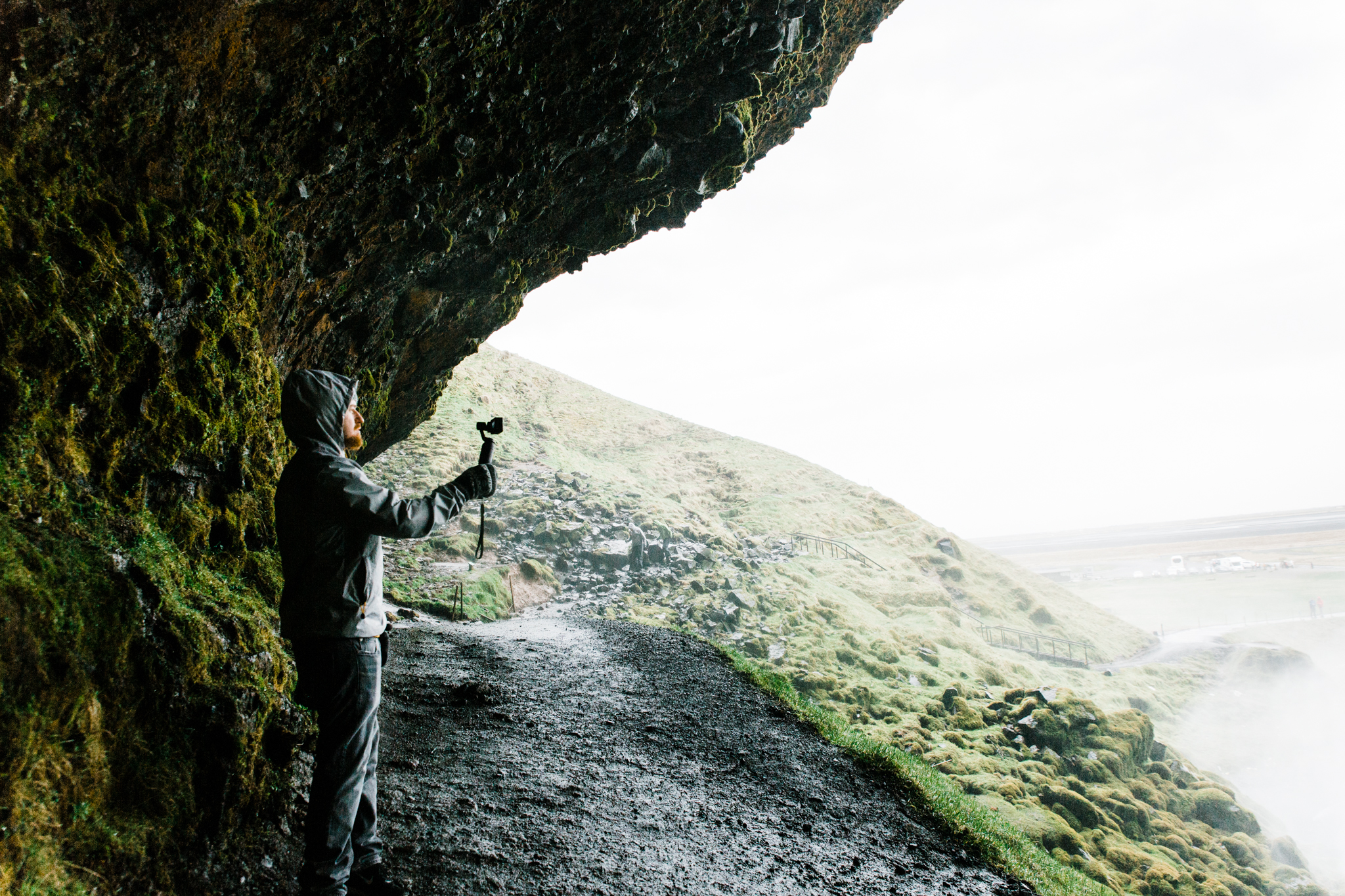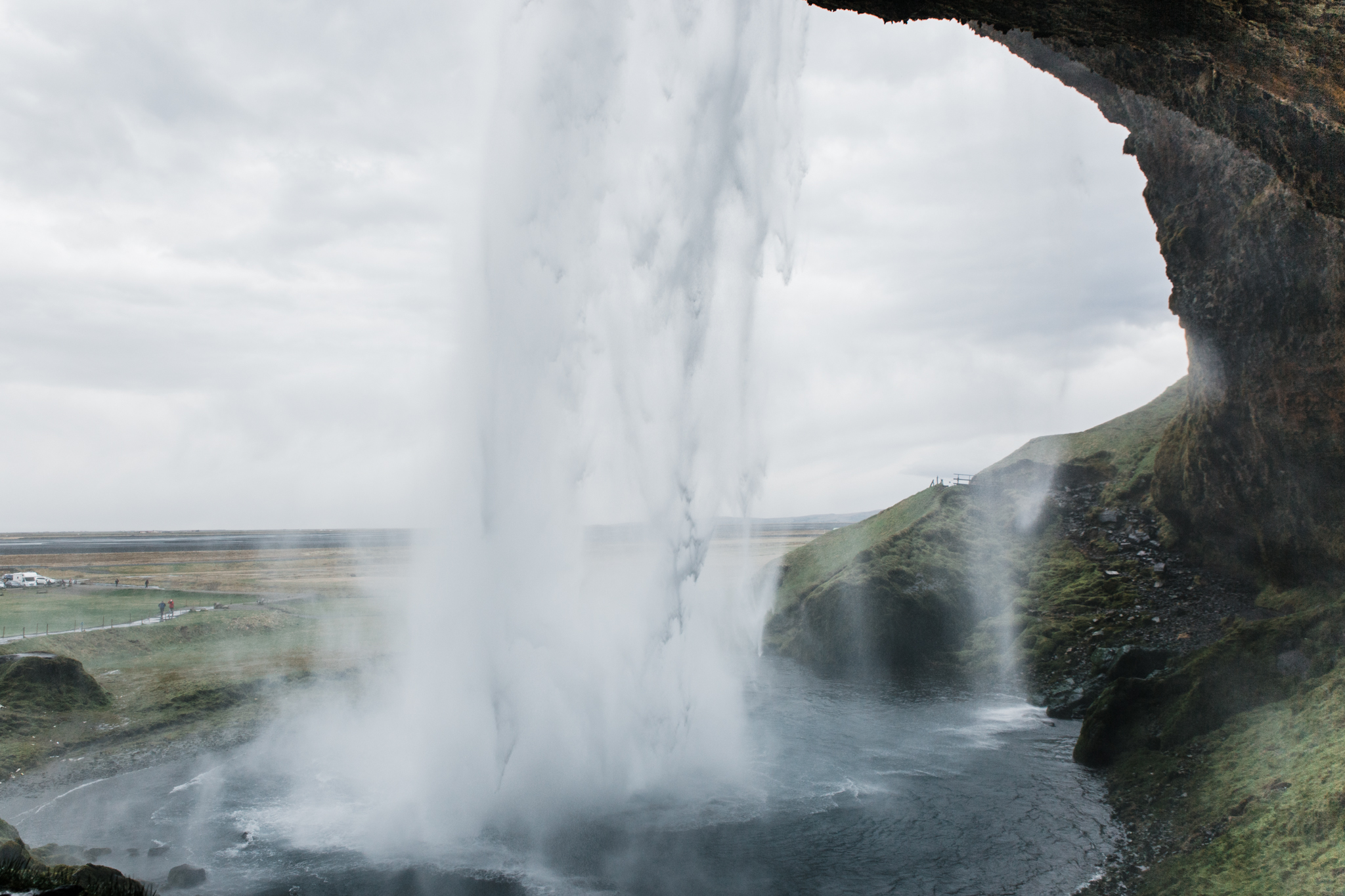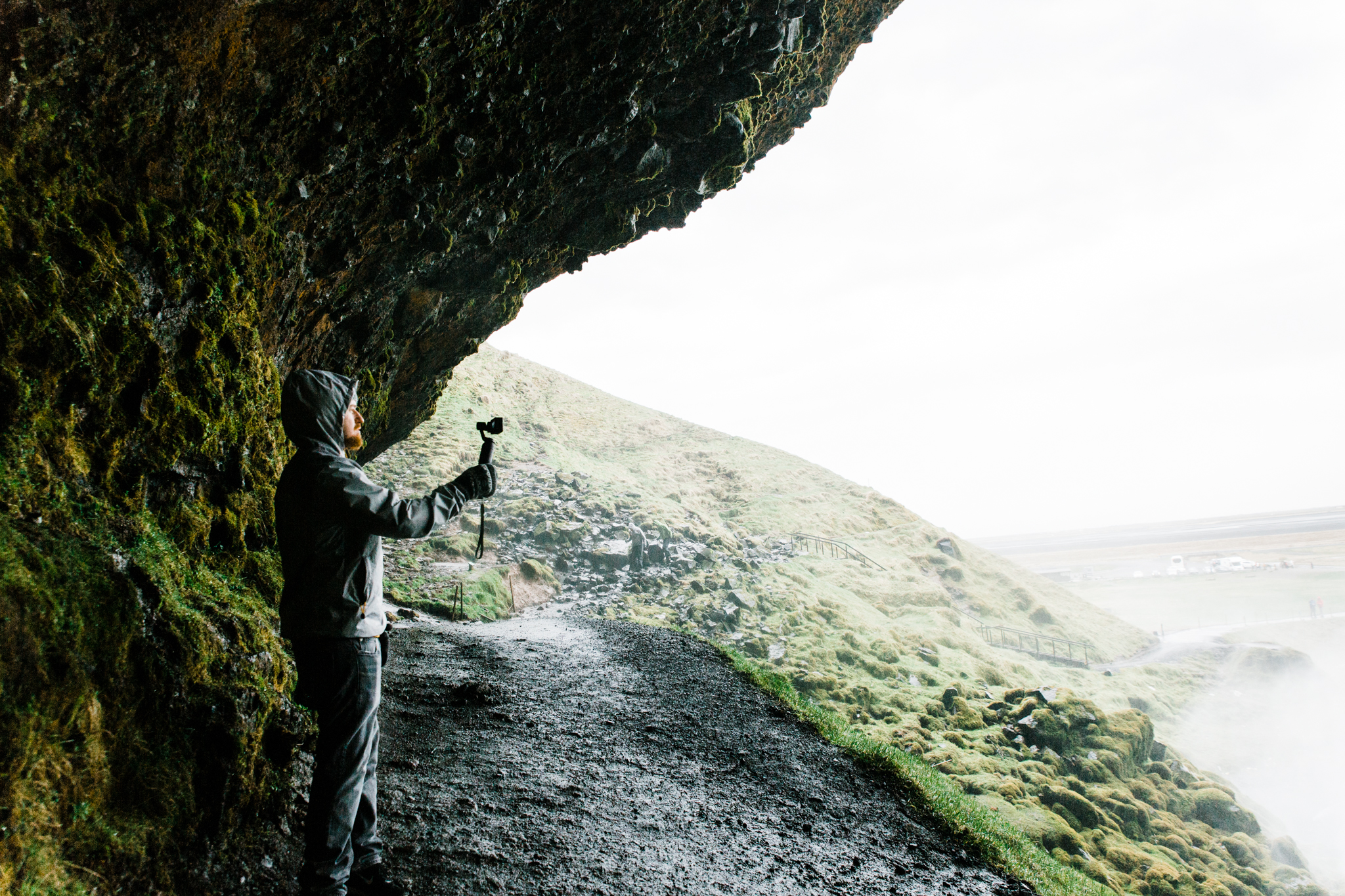 Don't forget to check out our video that Greg put together of our time in Ireland and Iceland!
And with that, we ended our trip! We actually had a one night layover in Portland, Oregon on our way back. Even though we were there for just one night, we liked our time there a lot and are planning to head back in September. Taking recommendations for Portland!
Tips & Details:
- We stayed at The Morgan in Dublin. Central location, but it can be loud due to the area it's in. Also, someone set a pile of trash on fire in the alley under our window early one morning so that was a fun smell to wake up to. There is a parking structure just across the street that you can use for 18 euros/night.
- Rent the smallest car possible if you're going to get a car in Dublin.
- We stayed at Alda Hotel in Reykjavik. Enjoyed staying here and it was a good location. If you rent a car, there's a paid parking structure a bit down the street, which wasn't too expensive.
- Iceland itself was pretty expensive.
Photography Gear:
- Drone footage was done with a DJI Mavic Pro
- Walk around footage shot with a GoPro Hero 5 and stabilized with a GoPro Karma Grip
- Canon Mark iii with a Tamron 24-70mm, which is my standard travel setup
- MeFoto Roadtrip tripod
- Tiffen Company 0.9 Neutral Density filter for long exposure shots
- A couple shots included in the post were shot with an iPhone 7+